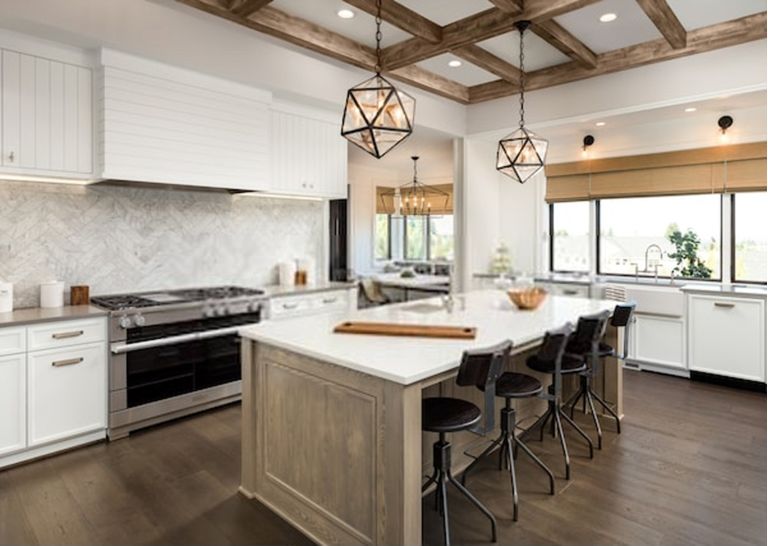 If you want to create a lighting plan for the kitchen together with your architect and lighting designer, there'll be a lot of things to consider.
But don't worry, I'm going to brief everything needed in this article (as well as some interesting kitchen lighting ideas for a small kitchen). Read on!
Some Basic Pieces Of Knowledge
Before planning, you should assess honestly the activities which are going to happen in the space, from office and entertaining to cooking activities.
There are three common types of kitchen lighting:
Task lighting – to emphasize a specific working area
General lighting – to deliver basic light for the entire space
Accent lighting – to create visual interest and an emphasis in the kitchen
Lighting over the cooktop or under the cabinet is a good example of task lighting.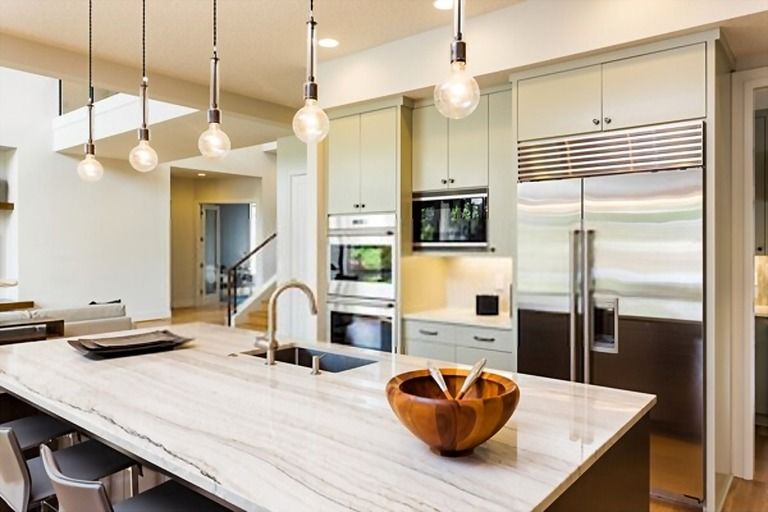 General lighting is best to be located in the center of the space, such as chandeliers over an island combining.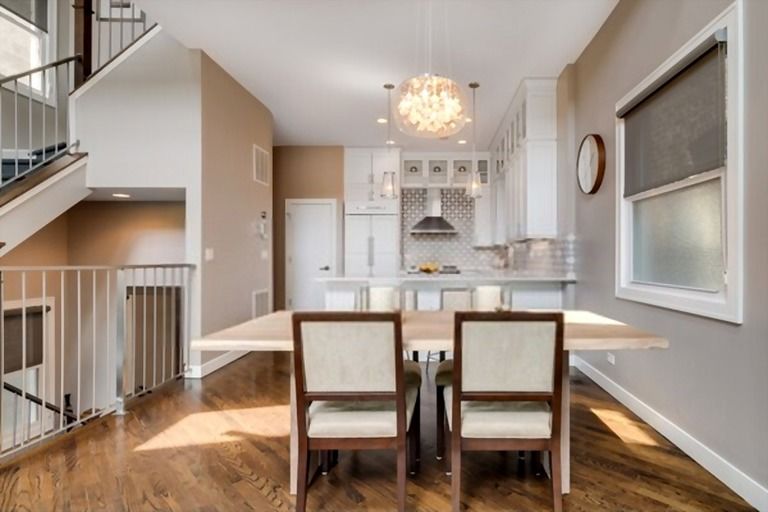 And if you want to highlight a beautiful architectural feature, such as artwork, coffered arches or ceiling, it's when the accent lighting comes into place.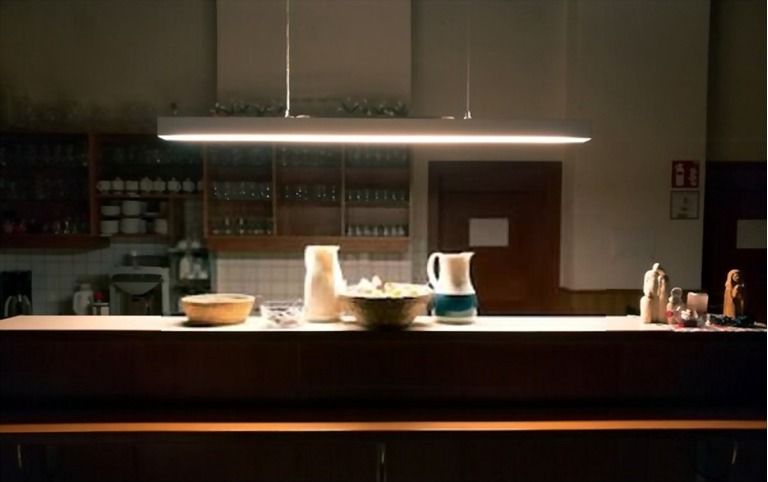 The counters' location in the general layout of your kitchen plays an essential role in the light distribution for adequate general illumination. And besides, most lighting designers prefer to mix different sources for the best results.
Kitchen Lighting Ideas For Small Kitchen
Below, I'm going to share the best lighting ideas for different types of kitchen:
Open Floor
The best thing about this kitchen type is, it usually takes advantage of good ambient light from other areas of your house and also from the windows.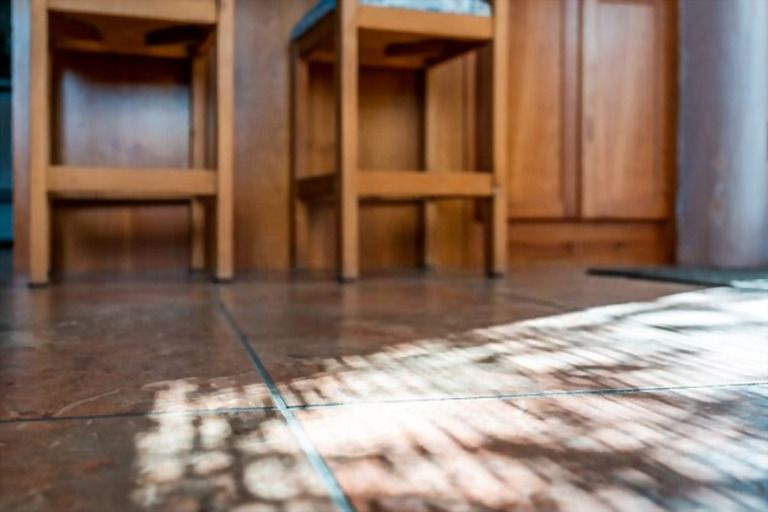 However, open floor kitchens come in some difficulties, most of which is how to make it feel like a defined space.
My idea is to create a lighting border consistently throughout the floor plan to separate spaces. Then, depending on the specific furniture layout as well as the size and style of the kitchen to add general lighting, tasking lighting, and decorating lighting.
The safest choices that can match nearly every kitchen types are a chandelier, mini-pendants, and recessed lights. For example:
This small open-floor kitchen includes the cooking space, dining space, and a small area used as a living room. As it's pretty small, you don't have to divide into three separate spaces, which is the reason there are just two – the space for cooking and dining & the space for the living room.
To create the "lighting border", three ambient lights are installed above the dining table.
There is a big chandelier in the center for general lighting and in the cooking area. Depending on your lighting needs to add under-cabinet lighting for extra illumination. Like this: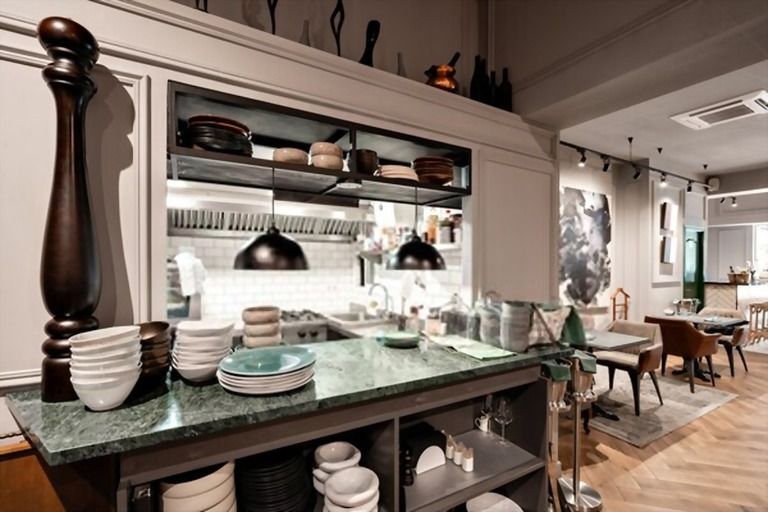 L-Shaped
Compared to the open floor, an L-shaped kitchen receives less light from other spaces/rooms and windows of the house but in turn, it's easier for separation when lighting.
What you should keep in mind now is how to light the L's corner properly to not leave it in shadow. Like this: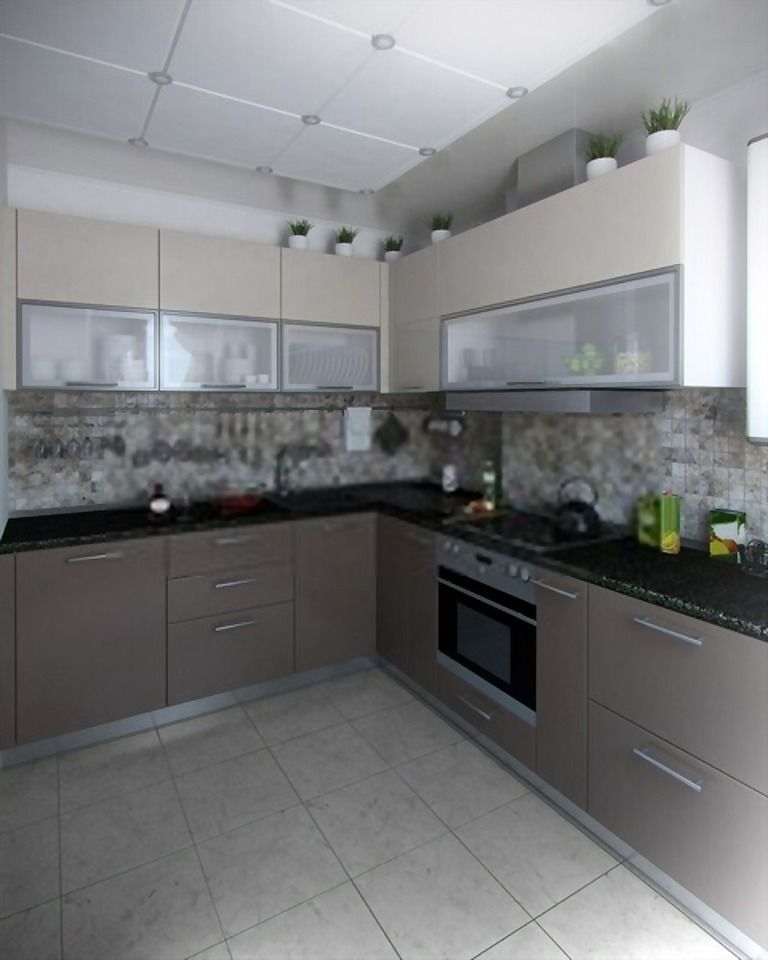 My suggestion is adding an art piece using accent lights to illuminate. I promise you'll be amazed by how bright and aesthetic this corner is.
To light up other spaces in the kitchen, you can install track lighting and recessed lighting on the ceiling.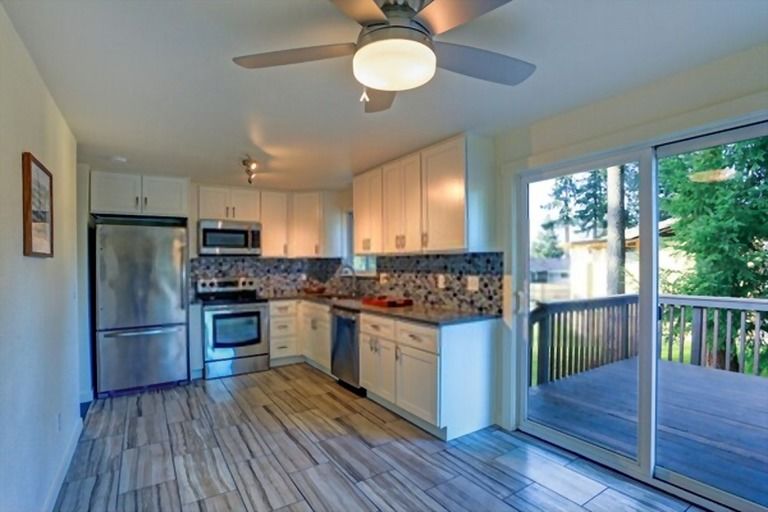 Many architects usually take advantage of the open side of this kitchen type to add a breakfast table or island, which is also a wonderful area to add some accent lighting.
Choosing the widest part to set up the lighting will help create a terrific focal point. Multi-light pendants, chandeliers, or both are very ideal to try.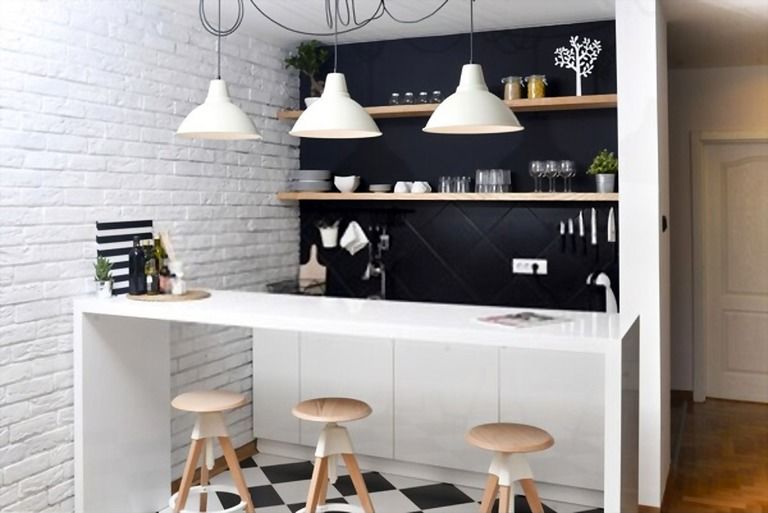 The best thing about this layout is when enjoying a meal at the breakfast table or working at the island, you will take the benefit of a nice glow.
Galley Kitchen
This is the most versatile kitchen type as it can fit numerous lighting layouts for different effects. You can mix multiple lightings for the best illumination while expressing your personal taste.
However, try not to cramp it!
To dispel shadows in the corners while making adequate ambient light, add some ceiling lights along the whole length of your kitchen. You can try cold-toned lighting: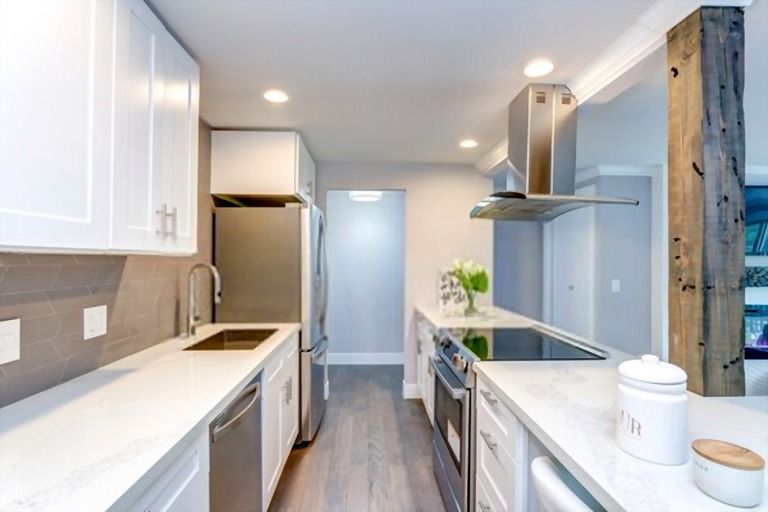 Or, the warm-toned: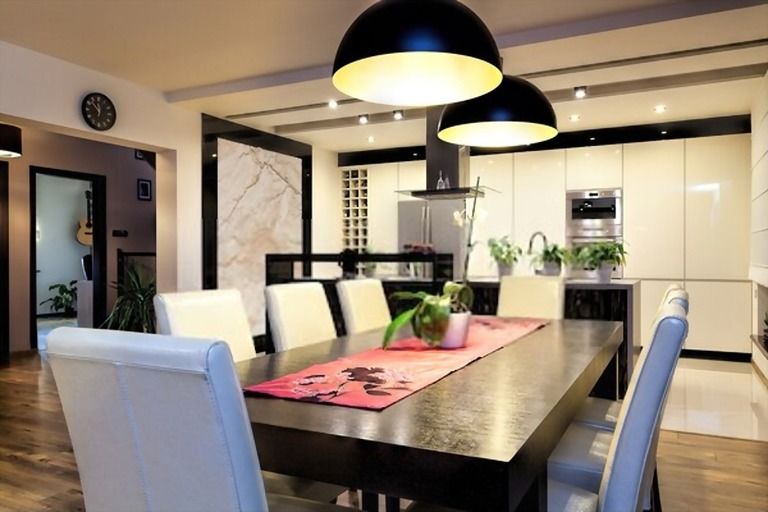 While many people choose to use chandeliers as general lighting in their kitchen, you can make it a little bit different by using track lighting. It's a multi-functional kind of lighting that can be used for general lighting, task lighting and decorating, as there are a lot of sizes and configurations available.
This is also a stylish, budget-friendly option:
When done with the general lighting, it's time for choosing the task lighting. The best choice is to use a series of pendant lights or track lights.
If you prefer a nice glow over the range, sink, and countertops, setting up some lights under the cabinet would be a good idea.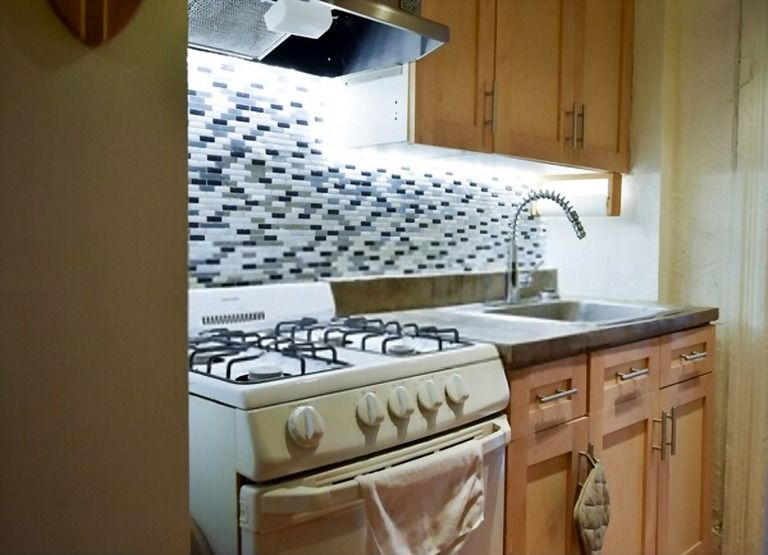 After delivering enough light to every corner in the kitchen, it's now the time for adding your personal style, using accent lighting to draw the attention to those architectural features that you love the most.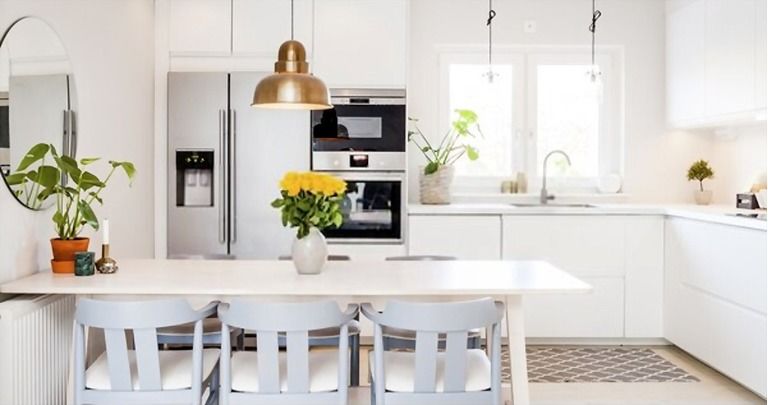 My suggestion is installing rope lights as they're not only beautiful but also work efficiently in adding a feeling of depth to the small space.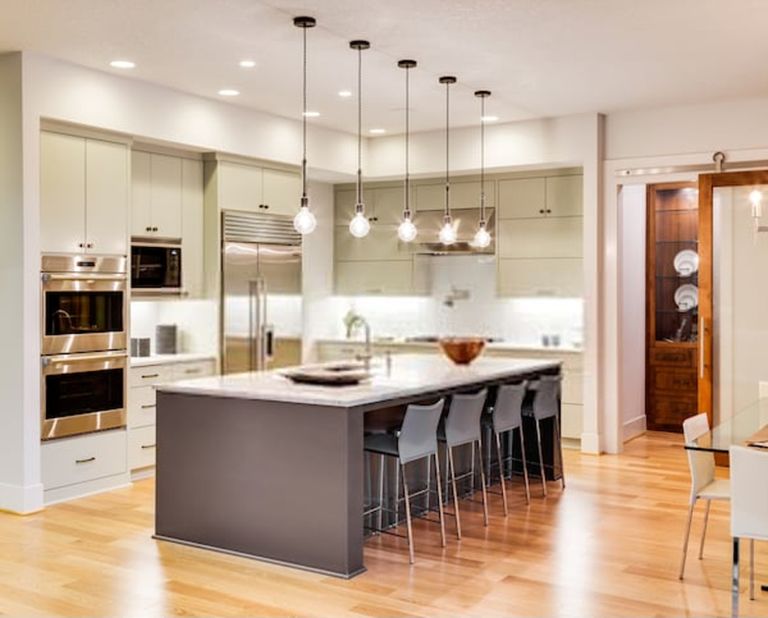 Conclusion
The right lighting makes any kitchen type adequately illuminated with airy and bright feeling aside from the beauty. When considering the best layers of light for the kitchen, remember to take into account its unique floor plan and natural lighting.
Well, I hope this article has helped you until the end. Thanks for reading and good luck!