Most people think that it must be very expensive and complicated to upgrade basic kitchen cabinets. But in fact, anyone – even low-tech individuals - can do that on their own.
Don't believe it?
Well, keep reading! Here are our 8 easy ways to upgrade basic kitchen cabinets.
Replace Cabinet Handles
Handles are an often overlooked detail but can make a huge difference in the look of your kitchen cabinets. There are many options in cabinet handle designs to choose from:
Brass cabinet handles are a classic choice for every kitchen.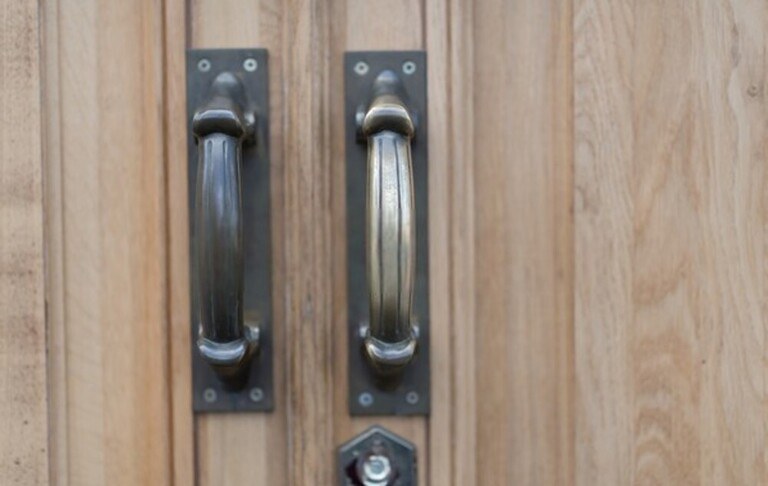 Metal or leather cabinet handles increase the aesthetics of the furniture by many times.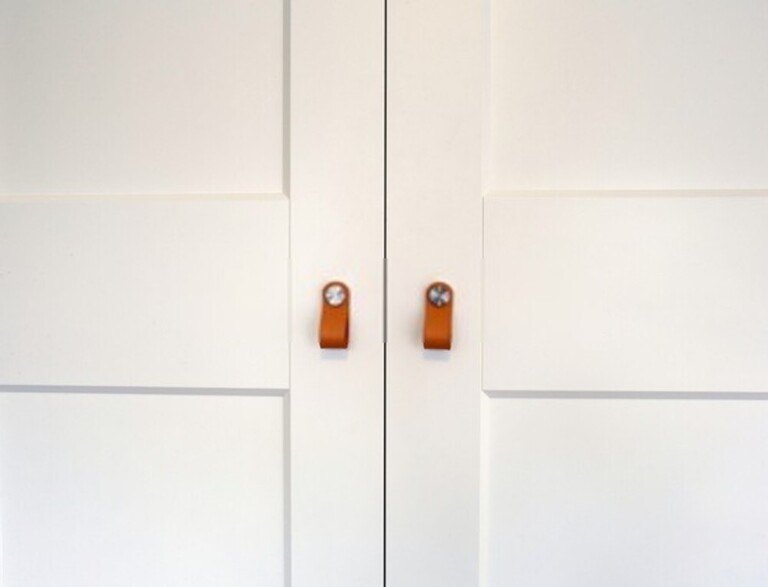 Some unique and eye-catching cabinet handle design, suitable for modern or minimalist cooking spaces.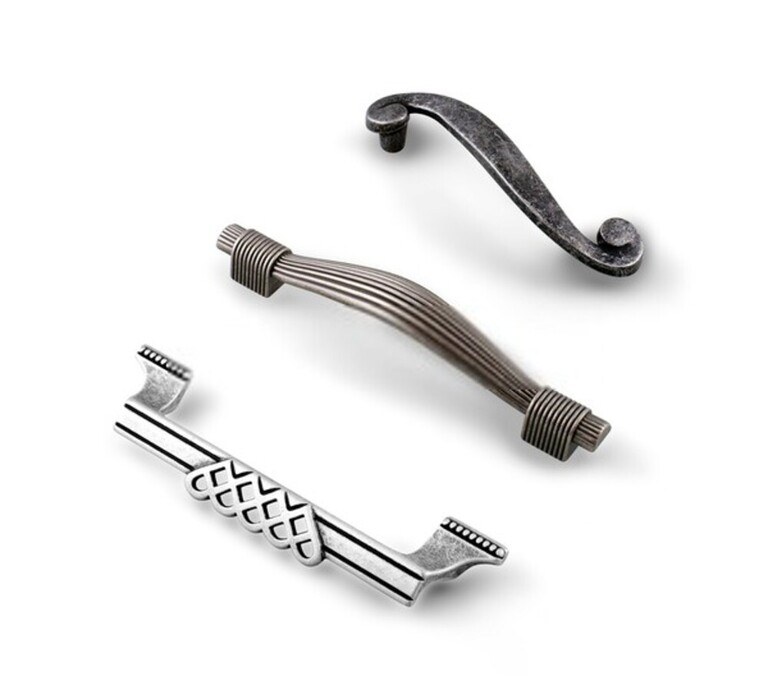 Wide, matte-black cabinet handles are ideal for modern kitchens.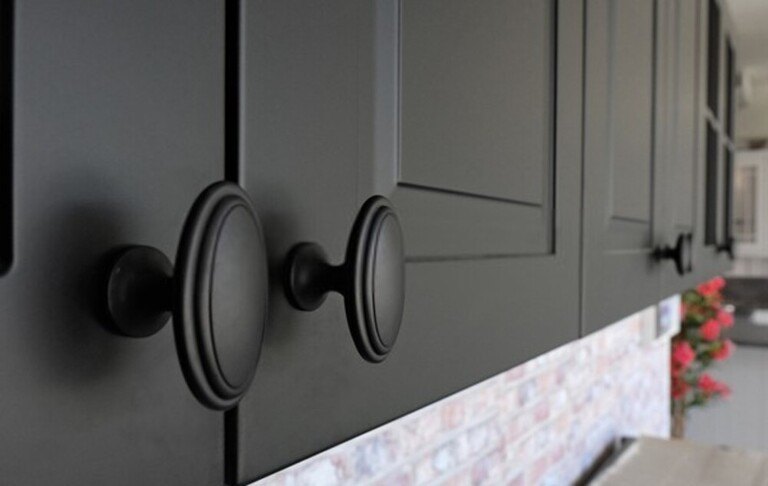 Re-Paint The Kitchen Cabinets
This option is way simpler and more economical to upgrade your basic kitchen cabinets rather than replacing the whole cabinet system.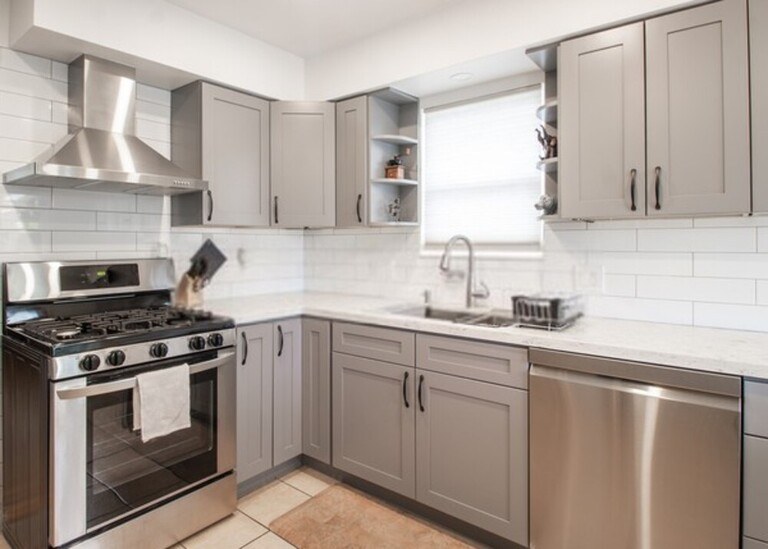 White and gray are the classic color pair that always works well in any kitchen décor style while navy blue cabinets combining with brass handles and hammer-forged sink bring a nice vintage look.
Bright blue cabinets with a few metallic details bring a young look to your kitchen.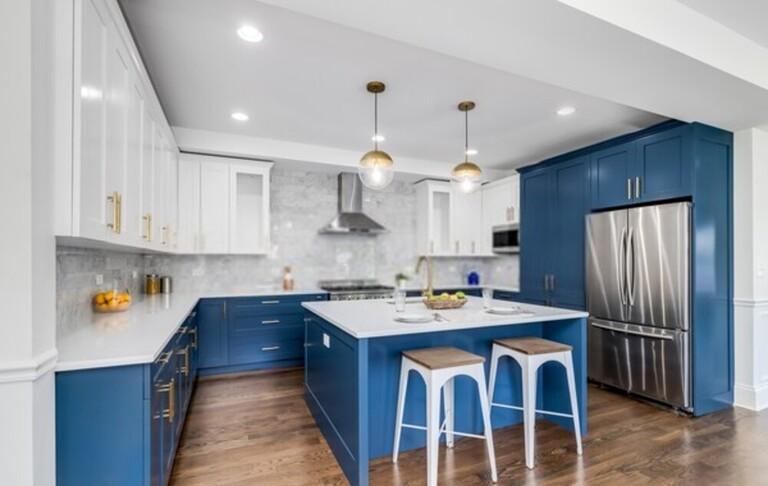 The color pair of white and mint green creates a relaxing atmosphere with a feeling of nostalgia.
Reface Kitchen Cabinets
In the past, the only way to upgrade basic kitchen cabinets was to repaint them, which takes time and requires a lot of experience.
But these days, you've got one more option – reface the kitchen cabinet, which includes two steps: Replace the surface of kitchen cabinet drawers and doors, then glue the plywoods onto them.
Refacing costs usually 40-50% cheaper than replacing the entire kitchen cabinet system.
Who should try this option and when?
When the shape of your kitchen cabinets is too monotonous
You are in a tight budget
You want to restyle your kitchen
When you like your old kitchen layout but want to change its color
Eco-friendly: Only the old surfaces of your cabinet doors and drawers are dumped
Kitchen Cabinet Corner Racks
Large L-, G-, or U-shaped kitchen cabinets usually have some dead corners – the connecting space between the two kitchen cabinets - where the view is limited.
As they're extremely difficult to reach, most people choose to leave these corners empty.
But, these days, a great solution for this is installing corner racks.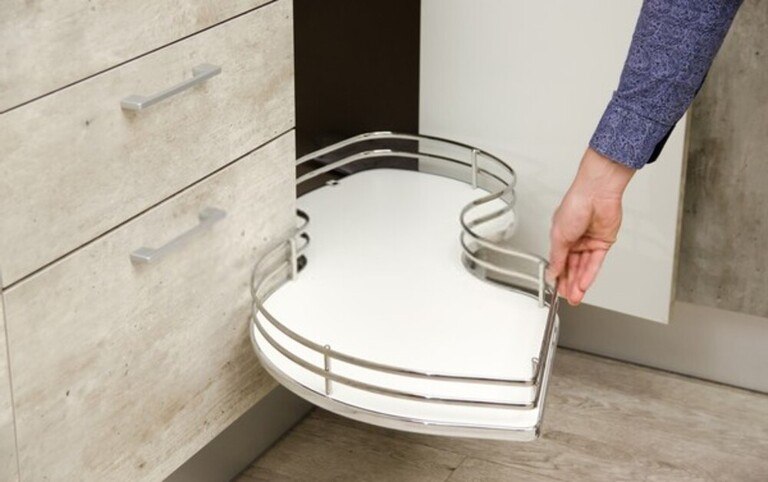 Their biggest advantages are:
Large storage space, helping to optimize most of the dead corner space of your kitchen cabinets. You can store different types of utensils here, such as pots, pans, etc.
Smart design provides easy access
The height can be adjusted or lifted out for cleaning
Easy to install
Upside-Down Under-shelf Wine Glass Holders
Compared to other types, the upside-down under-shelf wine glass holders bring extra convenience and safety.
The design makes your wind glass easy to access, dry out quickly, and resist dust from sticking to the inside.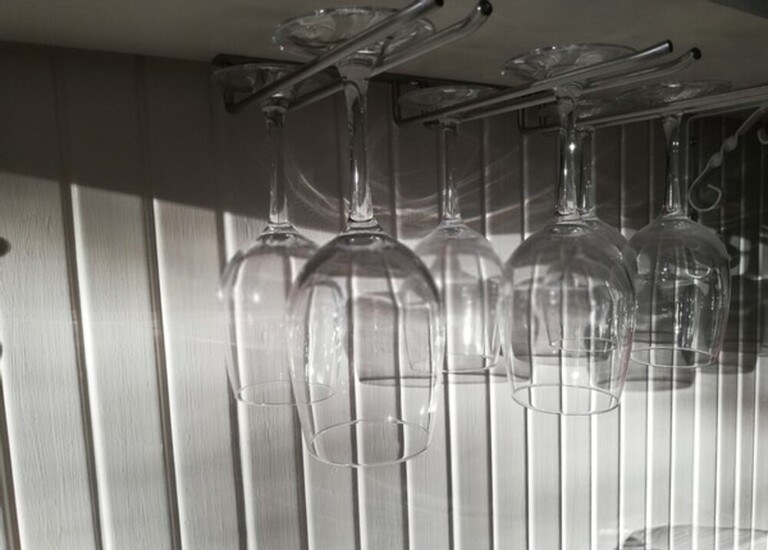 It is also easy to assemble and space-saving, especially suitable for small kitchens.
If your kitchen has a weird gap between the cabinet and the stove, fill this space with hidden, sliding spice storage.
This rack has various compartments and is specifically designed to store and organize different spice jars in your kitchen for easy access. They're mostly made of stainless steel.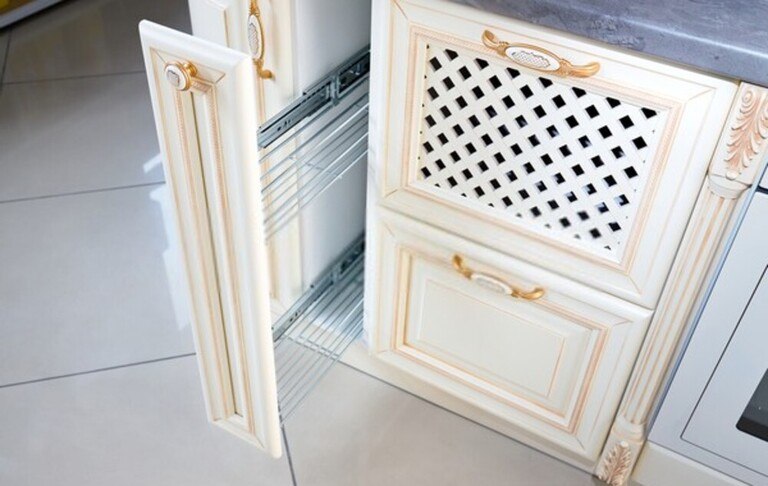 In the market, this type of spice rack is varied in designs, sizes, and colors so, rest assured that you'll find a good match.
LED String Lights Under Cabinets
Led string lights under cabinets are made up of various tiny LED beads that connect together to form a luminescent strip.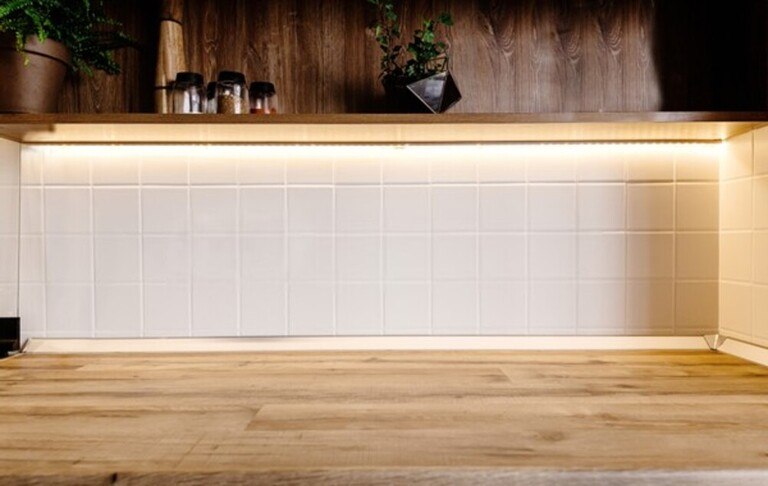 Different from regular LED string lights, the ones for kitchen cabinets are covered with a solid silicone outer layer with excellent water-resistance properties. Therefore, they are tough and safe enough to handle the hot and humid conditions of the kitchen.

Benefits of led string lights under kitchen cabinets
Energy-saving and durable
Lighten up the area under the kitchen cabinets at night
Create a feeling of modern and luxurious
Easy to install
Add Drawer Dividers
Kitchens are the place to store a bunch of cooking utensils varied in sizes and shapes, such as knives, spoons, plates, forks, pot lids, etc. that arranging them and keeping them well-organized is often irritating.
They easily become messing up and many times, you find yourself diving into them just to find a spoon.
Now, a great solution for that is adding drawer dividers.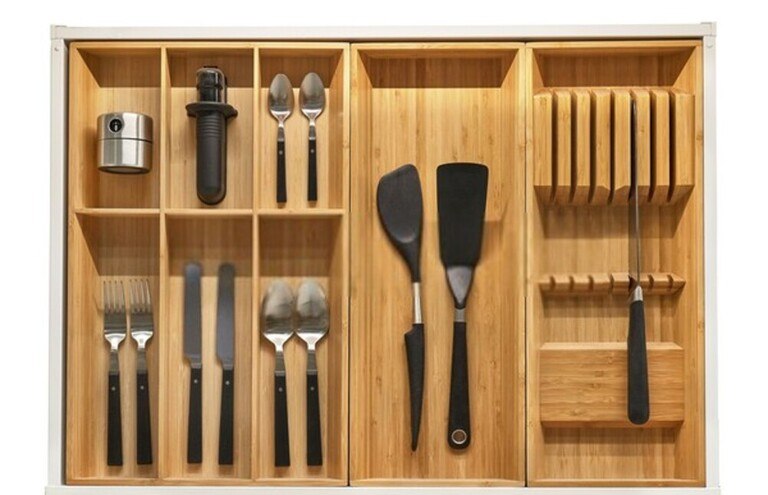 These handy accessories help optimize the space inside your kitchen cabinets, hence, you can store more.
Conclusion
Above are the 8 easy ways to upgrade basic kitchen cabinets. Which are your most favorite and have you tried them yet? We'd like to hear from you more. And, please share with us if you have any interesting ideas relating to this topic.
Don't forget to follow our blog for more informative articles. Finally, thanks for reading!