It doesn't take a pro chef to acknowledge that there are countless product models for each type of cookware. Besides pans and pots, rice cookers are among the main appliances in the kitchen.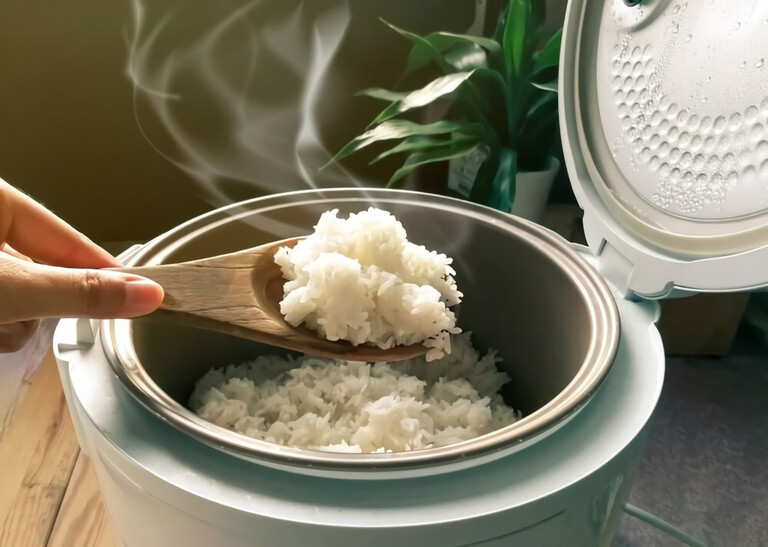 So, do you know what are the best rice cooker brands on the market? Do you know how to choose the perfect rice cooker for you? We will show you in this article.
Best Rice Cooker Brands
Zojirushi
Zojirushi is a Japanese multinational corporation, founded in 1918, which makes and sells beverage dispensers, vacuum flasks, as well as consumer electronics.
Since its first product, a glass-lined vacuum bottle, the brand has thrived to become a top household product manufacturer. It has also continued to take advantage of the latest tech to create state-of-art products to make people's lives more convenient and comfortable.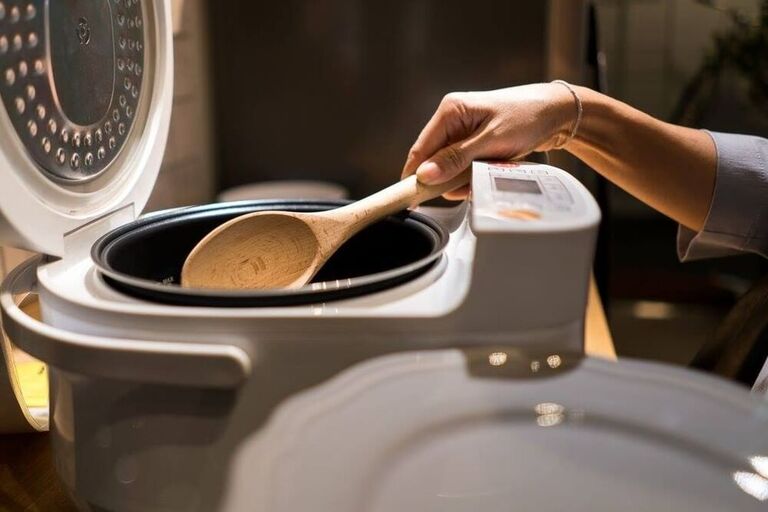 If you visit its website, you will see a long list of its current products, including:
Rice cookers

Water boilers and warmers

Bread makers

Coffee makers

Electric products

Vacuum insulated food jars

Vacuum insulated lunch jars

Vacuum insulated mugs and bottles

Beverage dispensers

Thermal carafes

Commercial products
Zojirushi began making rice cookers in 1983 and now has a range of products for consumers, varying in types, capacity, features, and colors for consumers to choose from.
It offers for types of rice cookers: conventional, Micom, IH + Micom, and Pressure + IH + Micom. The capacity ranges from 1 liter to 2.4 liters.
Some of the best sellers in the rice cooker category include the Rice Cooker & Warmer NP-NVC10, NP-HCC10XH, NYC-36, NS-LAC05XT, and the Rice Cooker NS-TSC10.
Cuckoo
The second candidate we want to introduce to you on the list of the best rice cooker brands is Korean manufacture, Cuckoo Electronics. Established over 40 years ago, the brand is specialized in home appliances, especially pressure rice cookers.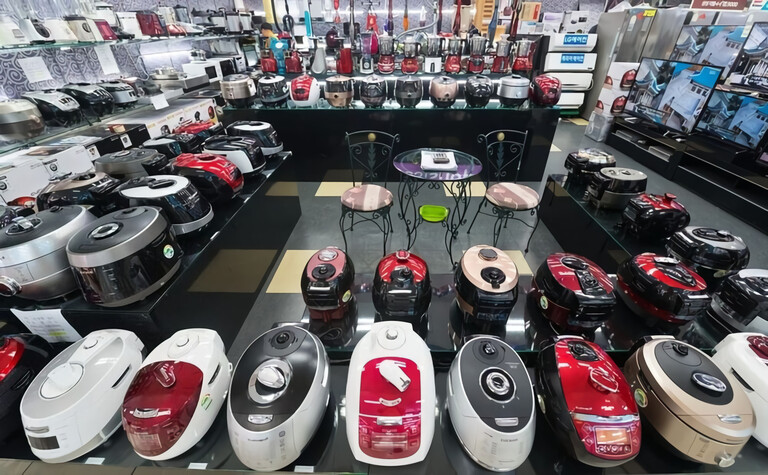 This is the top-selling rice cooker brand in South Korea, which has expanded its market to the United States since 2002. Apart from rice cookers, Cuckoo also makes:
Houseware: humidifiers and air purifiers, fans and heaters

Kitchenware: steam pressure cookers, cookware, along with small appliances like dish dryers, electric roaster, mixers, and kettles.

Replacement parts
Its products have got countless positive reviews across the web for amazingly cooked rice and high-quality cookers even if some consumers are using a second-hand item.
The best-selling rice cookers for this year include the CRP-P1009SW 120V 10 Cup Electric Pressure Rice Cooker (White), Rice Cookers model CRP-P1009SB, CRP-M1059F, CR-0351F, CRP-HZ0683F, CRP-DHSR0609F, and CR-0631F.
Tiger
This is a Japanese brand that makes and sells consumer electronic appliances enhanced with heat control technology and vacuum insulation. The 100-year-old manufacture currently offers a wide range of products, including: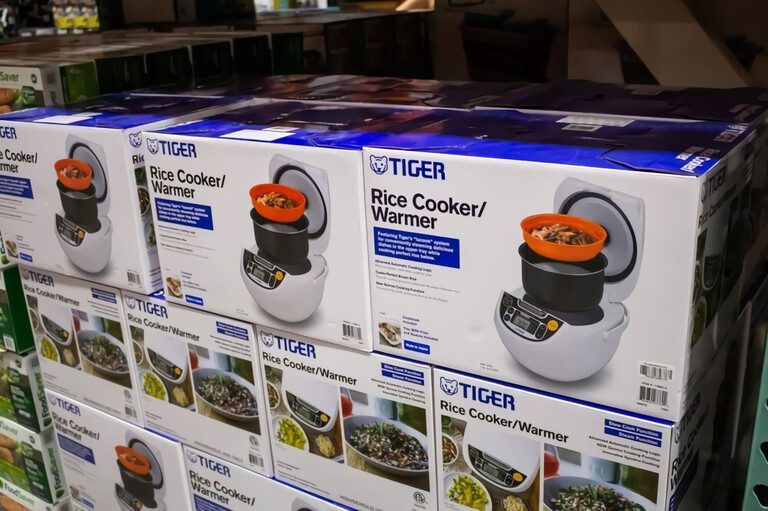 Kitchenware: rice cookers, electric water boilers, cookware.

Thermal: stainless steel thermal wares, thermal carafes, and lunch boxes.

Commercial products, like ice containers.
Tiger's rice cookers have also got recommended a lot, probably thanks to the advanced technology applied to its products that result in great cooked rice. This is a competitive advantage it has over other competitors on the market that promises to improve rice quality.
As of May 2020, these are the best Tiger rice cookers: Tiger JNP-S10U-HU 5.5-Cup Rice Cooker and Warmer, Tiger JAX-T10U-K 5.5-Cup Rice Cooker, Tiger JAX-S10U-WY 5.5-Cup Rice Cooker, and Tiger JKT-S10U-K IH.
Midea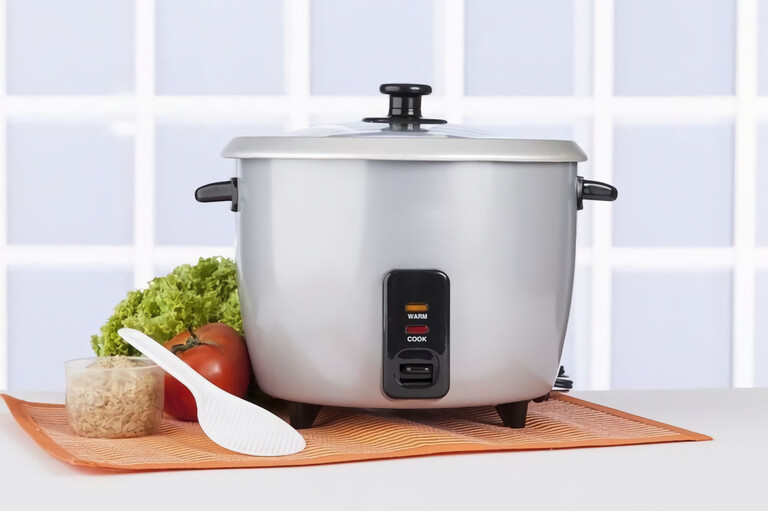 Midea Group is a Chinese manufacturer of electrical appliances. Founded in 1968, the brand began with making bottle lids and has since set its foot on other product categories, including:
Small appliances: rice cookers, blenders, and kettles.

Dishwashers

Laundry: dryers and washers

Refrigerators

Air-conditioner (room and ductless)
Midea has become the most well-known manufacturer in China. Especially, as a brand from Asia where rice is the most basic dish in daily meals, you can put your trust in Midea rice cookers.
With that in mind, here are the best-selling Midea rice cookers as of 2020: the MIDEA 6 Qt 6 in 1 Programmable Electric Pressure Cooker, the Midea Mb-fs5017 10 Cup Smart Multi-Cooker Rice Cooker, Midea 4017 12 Pre Set Multi-Functional Energy Efficient Smart Rice Cooker, and the Midea 5 Quart 8-in-1 TasteMaker Rice Cooker.
Hamilton Beach
Hamilton Beach is a US brand for the marketing, distributing, and designing home appliances as well as commercial restaurant equipment. Founded in 1910, it has become a major brand across North America.
Over a century of development, the brand now offers a huge product portfolio, including air fryers, air purifiers, bread makers, blenders, can/jar openers, coffee makers, coffee grinders, and a lot more.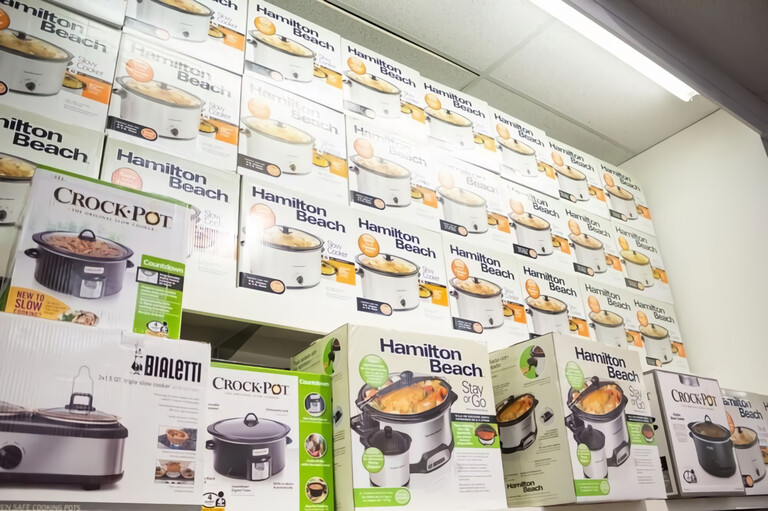 Hamilton Beach, despite not being an Asian brand, has built its own reputation in the rice cooker market with its decent products.
Reviews indicate its rice cookers make medium-grain and short-grain white rice as delicious as some other brands that are much more expensive. Besides, they come in designs and finishes that make them look more premium for the price.
Here are the best-selling Hamilton Beach rice cookers as of 2020, you can take a look and see if there's one you may like:
The Hamilton Beach Rice and Hot Cereal Cooker

The Hamilton Beach Rice Cooker and Steamer

The Hamilton Beach Rice Cooker (1 liter)

The Hamilton Beach Rice Cooker with Steam and Rinse Basket

The Hamilton Beach Rice Cooker with Rinser/Steam Basket
T-fal
Continue with the list of the best rice cooker brands, we want to mention T-fal, a French manufacturer of cookware and small appliance. Founded in 1956, T-fal has built its reputation in the home appliance area.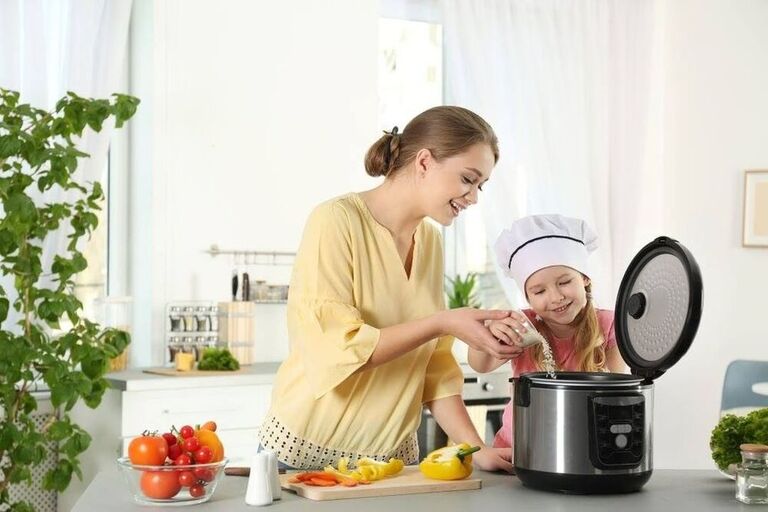 Its product portfolio is impressive with a wide range of items across categories:
Pressure cookers.

Cookware: sets of pots and pans made of ceramic, stainless steel, hard anodized, and aluminum.

Kitchen appliances: actifry, deep fryer, actibread, etc.

Linen care.

Accessories for cookware and kitchenware.
T-fal makes well-designed rice cookers with overall good performance. They are lightweight, easy to clean, and easy to use with its control panel. They also make delicious rice.
As T-fal is not specialized in rice cookers, you will see most of its products that can cook rice are, in fact, pressure cookers. That's fine, though, because pressure cookers make rice faster than regular rice cookers.
This is the best T-fal rice cooker so far: T-FAL 10 in 1 Rice and Multi-cooker
Aroma Housewares
Founded in 1977, Aroma Housewares is a company specialized in a small kitchen and cookware appliances. Since its first product, the Aeromatic Turbo Oven, the brand has expanded its product portfolio to more categories, including: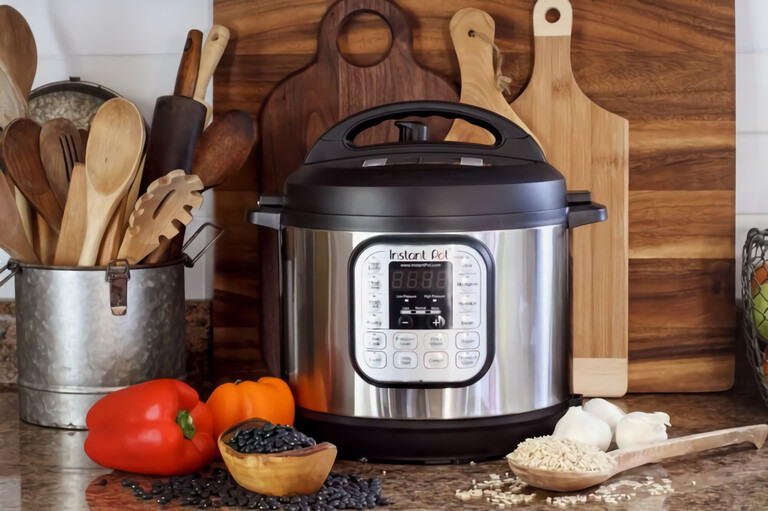 Cookers and steamers: Rice cookers, multi-cookers, pasta cookers, pressure cookers, slow cookers, food steamers, gravy warmers.
Fryers: deep fryers.

Electric appliances: electric kettles, food dehydrators, blenders, electric knives.

Other commercial products.
Generally, Aroma rice cookers have got positive reviews with fast and delicious cooking that can be ready in just 20 minutes. They also come in great design and will look good in your kitchen.
Some of the best-selling Aroma rice cookers in 2020 include The Aroma Housewares 6-Cup Pot Style Rice Cooker and Food Steamer, the Aroma Housewares ARC-914SBD Rice Grain Cooker and Food Steamer, and the miAroma MRC-903 Mini Cooker.
Panasonic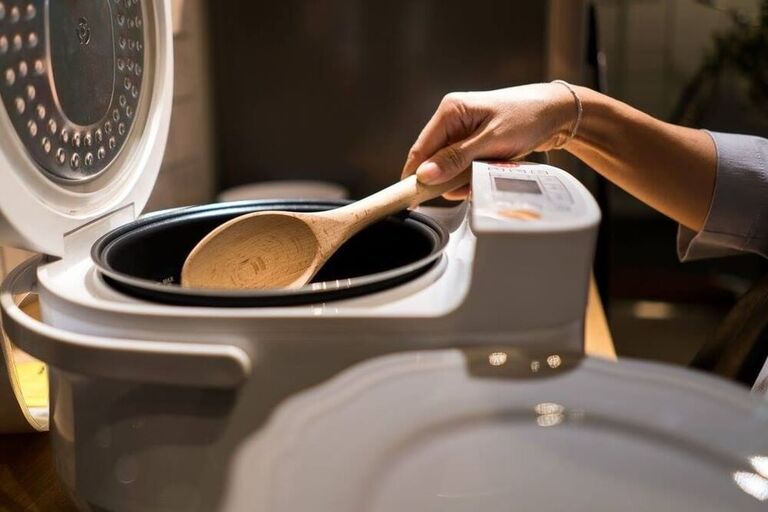 Alright, everyone knows Panasonic, it's a Japanese multinational corporation specialized in consumer electronics. Founded in 1918, the brand offers a huge product portfolio that covers almost every aspect of a household's daily life, from the telephone to the rice cooker.
Over a century of operation, Panasonic has expanded its business across multiple areas and to many countries and regions around the world.
It has become one of the most famous consumer electronics manufacturers in the world and gained trust from global users. Some of its most common product categories include:
Audio-video solutions

Computers, tablets, and handhelds

Consumer products

Energy solutions

Home and building solutions

Safety and security

IoT solutions
Panasonic rice cookers are popular around the world, many of which are more suitable for families due to their large capacity. But you can still find some small cookers with a capacity of 1.5 to 3 cups.
The top 5 Panasonic rice cookers in 2020 are The Panasonic SR-G06FGL, the Panasonic SR-G06, the Panasonic SR-ZX185, the Presto Black 16-Cup Rice Cooker 05813, and the Panasonic SR-G06FG.
BLACK+DECKER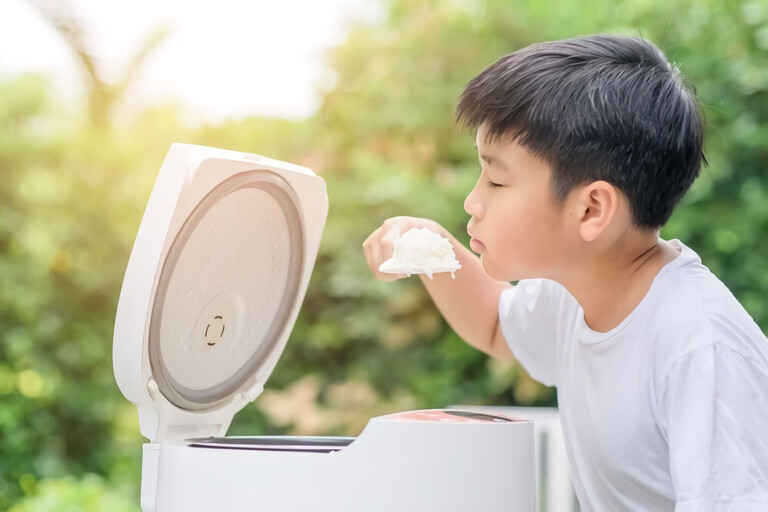 Moving on to the next best rice cooker brand, we want to introduce BLACK+DECKER, a US brand that has been around for 109 years. The company is specialized in manufacturing power tools, hardware, accessories, home improvement products as well as tech-based fastening systems.
BLACK+DECKER product portfolio includes:
Power tools: drills, combo kits +toolsetss, cordless screwdrivers, sanders.

Lawn + garden: lawnmowers, string trimmers, hedge trimmers, leaf blowers + sweepers, edgers.

Home cleaning: upright vacuums, stick vacuums, scrubbers, handheld vacuums, filters.

Small appliances: cookware, coffee + tea, toasters, mini-fridges, air care.

Batteries + accessories.

Healthcare, pets, and more.
In terms of cookware, this brand offers slow cookers and rice cookers with a large capacity for families (12 cups or more).
Here are the 5 best BLACK+DECKER products for cooking rice: the 4-caup steaming bowl, the RC436 Rice Cooker, the RC503 Rice Cooker, the RC506 Rice Steamer, and the RC514 Rice Maker.
Oster
This must be the oldest name on this list of best rice cooking brands. Oster was founded 123 years ago, in 1897. The company has manufactured electric home appliances since 1910. Its product portfolio covers various categories including: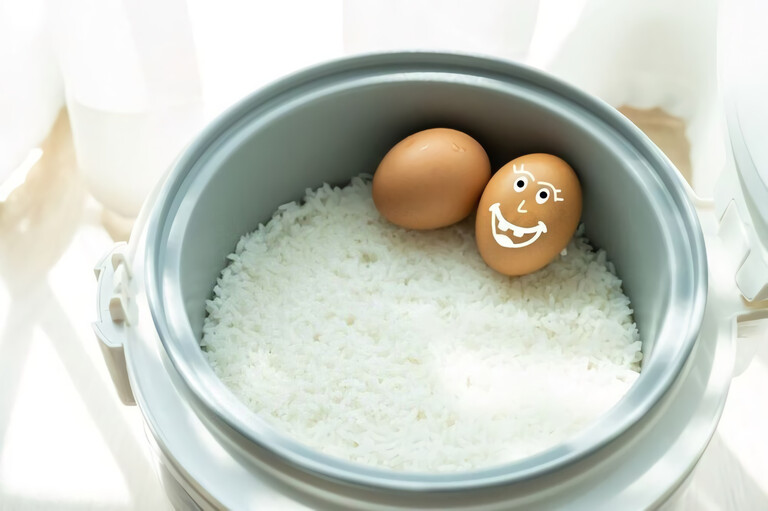 Blenders and juicers

Ovens and toasters

Kitchen appliances

Kitchen tools

Part and accessories
To be honest, while Oster products come in decent quality, most reviews are negative about its customer service, especially after purchase. But except for that, everything else is good.
Some of the best-selling Oster rice cookers are: Oster 6-Cup Rice Cooker with Steamer and Oster Titanium Infused DuraCeramic 6-Cup Rice Cooker.
How To Choose A Good Rice Cooker For Your Needs?
Size
Size is one of the most important factors to consider when choosing a rice cooker. If you pick a big cooker but cook only a small amount of rice, it will not be as delicious, and vice versa.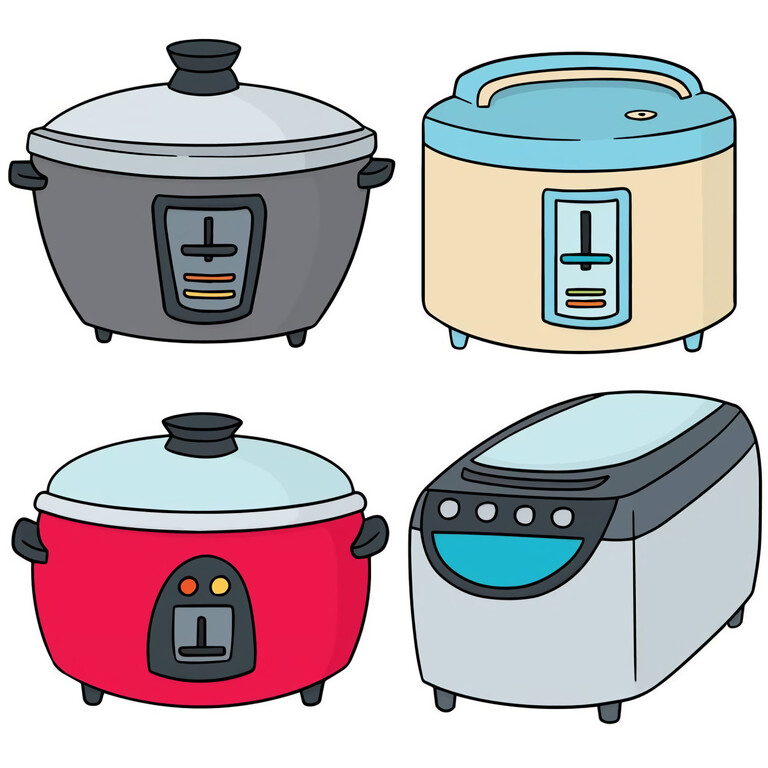 So when you choose a rice cooker, think of how much rice you often cook and estimate the ideal capacity. Normally, if you live alone or with another person, a rice cooker with a capacity of 1.5 to 3 cups is enough. Meanwhile, families, often consisting of 4 or more people, will need larger cookers.
Materials
The second thing to think of is the material of the inner cooking pan, what do you want it to be? Many consumers prefer stainless steel or aluminum with a nonstick coating to make it easy to clean.
Besides, there are more natural pans like clay or charcoal, which are already nonstick even without coating.
Types
There are a few types of rice cookers to choose from, see the following table.
Type

Advantages

Drawbacks

Conventional rice cooker

Affordable price

Easy to use

Various options

Quick-cooking

Support limited types of rice

Not very delicious rice

Limited in features

Smart rice cooker

Delicious rice

Support various types of rice

Costly

Slow cooking

Complicated to use

Combo rice cooker

Multiple uses in one product

Cook various types of food

Save space

Complicated to use

Not very delicious rice
Ease of use
The last thing to consider when buying a rice cooker is the ease of use. That means you need to decide if you mind learning to use various features and buttons on an appliance or not.
Conventional rice cookers are often easy to use because their control is simpler, but smart rice cookers will offer you more useful features, hence more options for how the rice will be after being cooked.
Conclusion
Overall, in this article, we provided you with a list of 10 best rice cooker brands so you can choose the one most suitable for your needs and preferences. You should think of your specific demand when choosing a brand and a rice cooker to buy. Good luck!