Over the centuries, the development of engineering and technology has affected every aspect of our lives. Not only has it changed the way we work, but it has also altered how we entertain, and even the way we cook.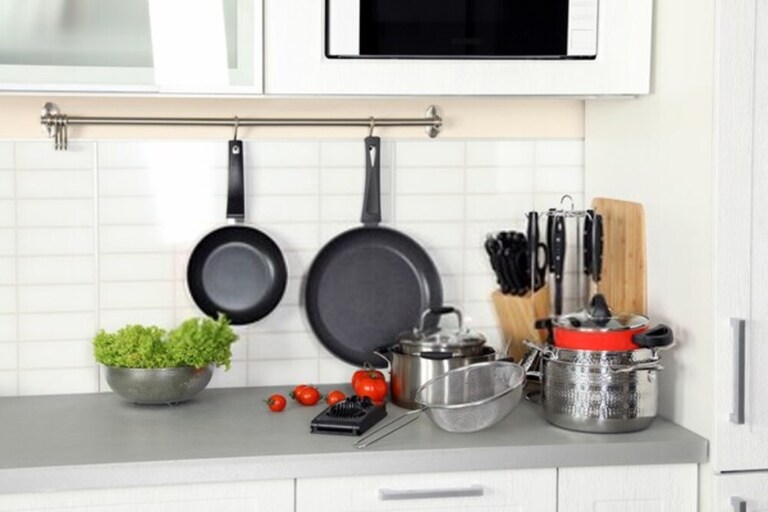 With the word "smart" added to almost any appliance in the house, the kitchen is becoming smarter too, with new inventions and innovations to make cooking easier. One of the greatest things ever invented for cooking must be non-stick cookware.
Non-stick cookware has made it easier to cook and clean. So, what are the best nonstick cookware brands?
Best Nonstick Cookware Brands
T-fal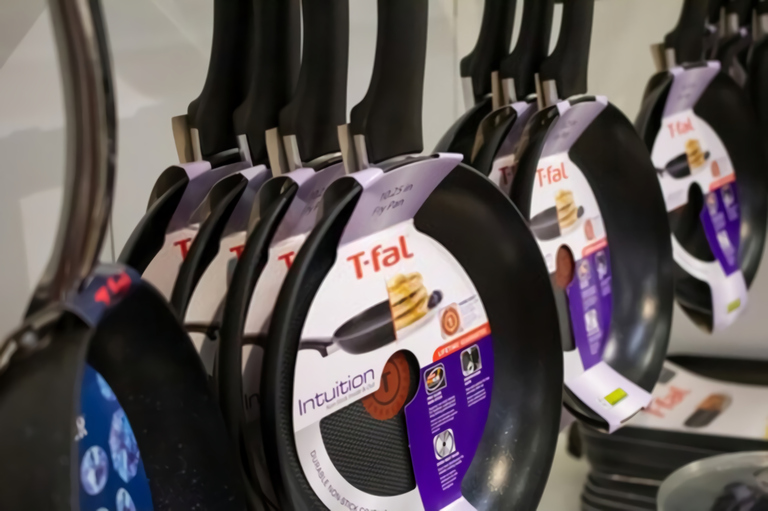 The first brand we want to introduce to you is T-fal, a French manufacturer of cookware and small appliance. Founded in 1956, T-fal has built its reputation for making a non-stick cookware category and for its frying equipment that requires little oil or fat.
The company makes a wide range of products including:
Cookware: sets of pots and pans made of ceramic, stainless steel, hard anodized, and aluminum.

Kitchen appliances: actifry, deep fryer, actibread, etc.

Pressure cookers.

Linen care.

Accessories for cookware and kitchenware.
T-fal non-stick cookware uses the Thermo-spot tech for delivering stress-free cooking for users. Its cookware set also comes with soft sides as well as silicone inserts to handle the comfort issues.
Some of the best-selling products of T-fal include the Meteor Non-stick 9pc Cookware Set, the Ultimate Fry Pan Small Gray, and the Ceramic 14pc Cookware Set. If you're looking for the best nonstick cookware brands, T-fal is really worth a look.
Circulon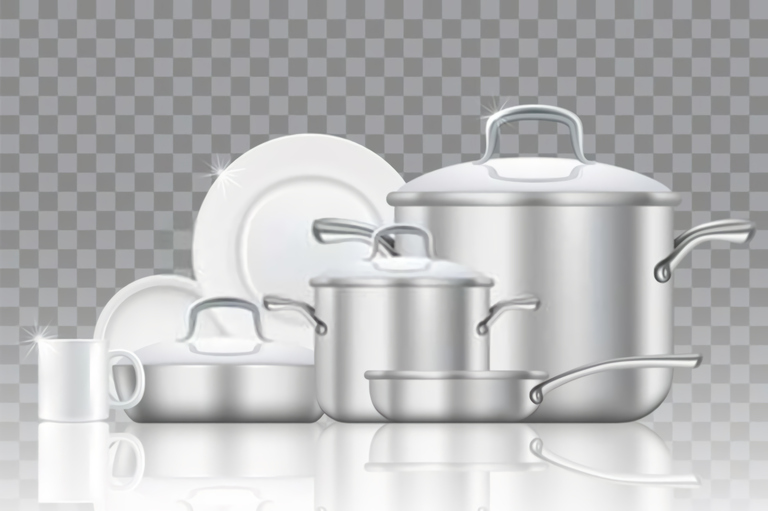 The next candidate on the list of the best nonstick cookware brands is Circulon, a name for frying pans, non-stick saucepans, as well as other cookware made by Meyer.
The brand Circulon was developed in 1984 in dedicated attempts to innovate non-stick cookware by bonding it with hard-anodized aluminum along with tiny grooves in the interior to limit abrasion of the Teflon surface.
The products under the brand Circulon include:
Cookware: non-stick frying pan, non-stick cookware set, non-stick straining saucepan, non-stick stockpot, non-stick wide stockpot, stir fry pan, wok pan, etc.

Bakeware: cookie pan, load pan, bakeware set, cookie sheet set, cake pan, muffin pan, non-stick springform pan, non-stick roaster, and more.

Teakettles

Tools and accessories: utensil set, masher, turner, etc.
Regarding the cookware category, Circulon's best-selling items are the 13pc non-stick cookware set, non-stick frying pan set, 7pc non-stick cookware set, and the 11pc non-stick cookware set.
Anolon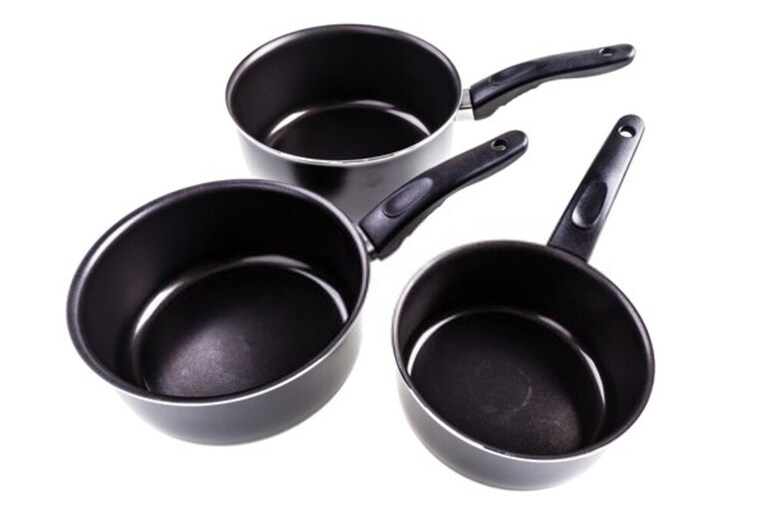 Like Circulon, Anolon is another brand that belongs to Meyer. The corporation built the Anolon brand in 1986 to please the marketplace that wanted gauge non-stick pans that were safe for dishwashers too. Anolon's product portfolio includes:
Cookware: frying pan set, frying pan, straining saucepan, cookware set, wok pan, stir fry pan, stockpot, etc.

Bakeware: cookie sheet, bakeware set, loaf pan, pizza crisper, muffin pan, cake pan, cooling grid, and more.

Tools and accessories: utensil set, spatula, turner, slotted turner, and so on.
Products by Anolon are worth buying as they represent the most important part of cookware development.
For its products, the brand uses ultra-durable, sapphire-reinforced nonstick for both the inside and outside to make cleaning easier. Moreover, the products come with molded handles as well as thick stainless steel bases to offer easy searing.
Some of the best-selling items of Anolon are:
· 15.25-inch and 12.75-inch frying pan set, straining saucepan, frying pan, 11pc cookware set
· 14-inch wok with side handles.
Calphalon
Continue with the list of the best nonstick cookware brands, we want to introduce Calphalon, which is a brand owned by Newell Brands. Newell Brands bought Calphalon Corporation in 1998 to expand its business to the cookware market.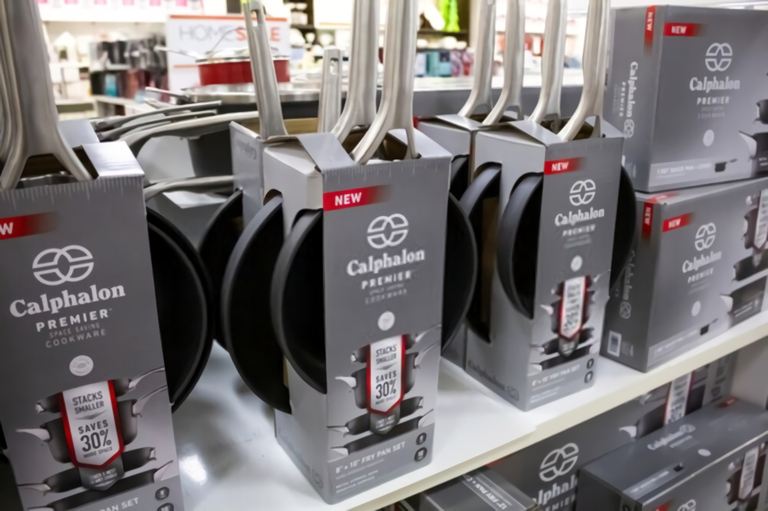 Now, Calphalon offers a wide range of products, quite similar to the previously mentioned brands, including:
Appliances: blender, slow cooker, coffee maker, toaster, multi grill, oven, waffle maker, etc.

Cookware: non-stick saucepan, non-stick pot, a roaster with non-stick rack, non-stick cookware set, and so on.

Bakeware: bakeware sets, non-stick muffin pan, non-stick cake pan, non-stick loaf pan, non-stick mini pie pan, etc.

Cutlery and more: knife, cutlery set, cutlery honing steel, etc.
Calphalon offers cookware products in different materials like stainless steel, ceramic, hard-anodized, and nonstick.
Its best-selling items are mostly non-stick cookware sets, namely the Space-Saving Hard-Anodized 10pc cookware set, the Space Saving Stainless Steel 10pc cookware set, the Space Saving Hard Anodized 7 pc cookware set, the Nonstick 14pc cookware set, and the Hard-Anodized Non-stick 8pc cookware set.
Vremi
Vremi is another trustworthy brand of cookware. In fact, cookware is the first area it's specialized in, the brand then expanded to other appliances. Vremi is best known for offering high-quality and user-friendly kitchen and home goods at affordable prices.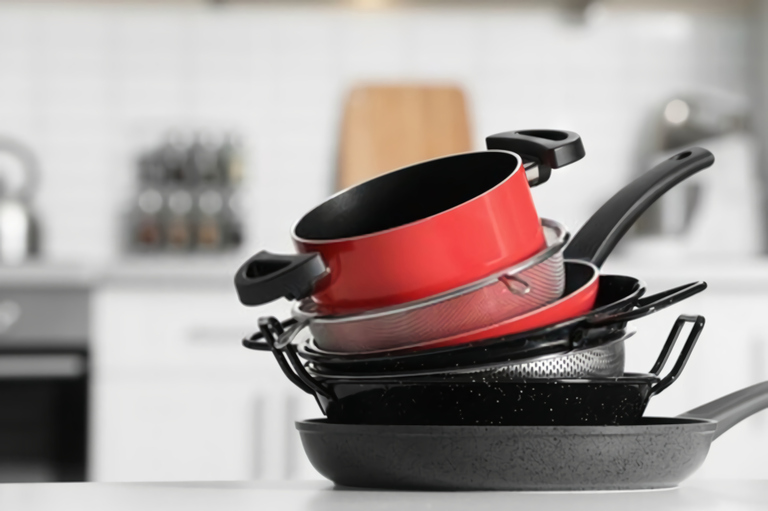 Their product portfolio is actually larger than the brands above, which includes:
Cookware: hot grill pan, iron griddle, oven liners, etc.

Bakeware: sheet set, measuring cup set, baking cups, spatula, etc.

Kitchen gadgets and tools: spoons, spiralizer, milk frother, coffee grinder, knife sharpener, etc.

Kitchen essentials

Knives and Cutting boards

Drinkware

Wine and barware

Dinnerware

Small appliances: coffee maker, air fryer, and toaster.
If you visit its website, you will see a lot of its products are sold out, indicating those are the best-selling items.
However, just regarding cookware, these are the best-sellers: The Smokin' Hot Grill Pan, the Heavyweight Champ Cast Iron Griddle, the Tender Oven Care Oven Liners, and the Grill Sergeant Mat Set.
Farberware
Farberware was founded in 1900, but Meyer Corporation acquired this brand in 1997, so now, Farberware is another brand owned by Meyer.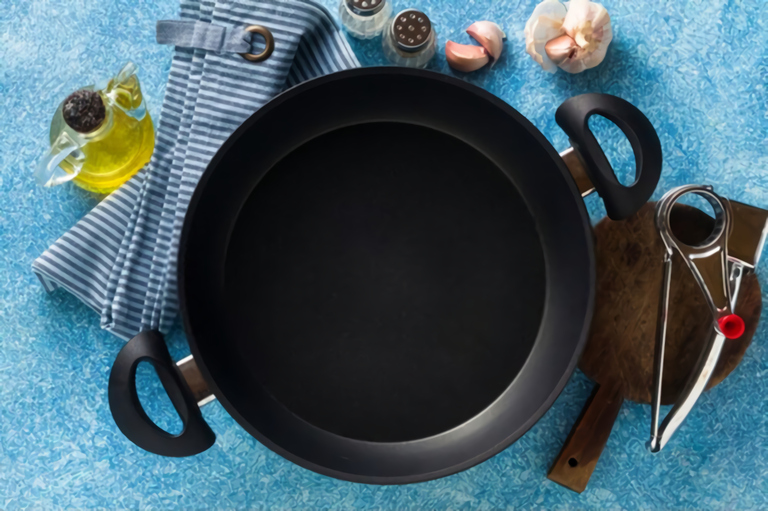 When the brand was founded, it started with cookware, then in 1930, it introduced an 8-in-1 percolator. In 1949, Farberware created the first stainless steel pans with aluminum clad by bonding a layer of aluminum to steel pans' stainless bottom, allowing for more even heating and faster pans with fewer hot spots.
Starting in 2002, the brand went beyond cookware and expanded its product portfolio to other areas, including bakeware.
The brand now offers a handful of product lines including cookware, bakeware, and percolators.
Cookware: cookware set, saucepan, frying pan set, jumbo cooker, butter warmer, saucepan set, saucepot set, many of which are non-stick.

Bakeware: loaf pan, cookie pan, muffin pan, bakeware set, cake pan (round and square, with and without lid), pizza crisper, crisper pan, mini loaf pan, etc.

Percolators: coffee percolator and tea kettle.
The best-selling items of Farberware are the Nonstick Stacking Cookware Set, the Nonstick Stacking Frying Pan Set, the Nonstick Jumbo Cooker, the Nonstick 7pc Cookware Set, and the Copper Ceramic Nonstick Cookware Set.
Zwilling
This brand started as a knife manufacturer in Germany. Its establishment dated back to 1731, almost three centuries ago.
Zwilling is among the oldest and largest makers of cookware, flatware, kitchen knives, and scissors. Currently, its range of products consists of cutlery, cookware, kitchen electrics, and kitchen tools.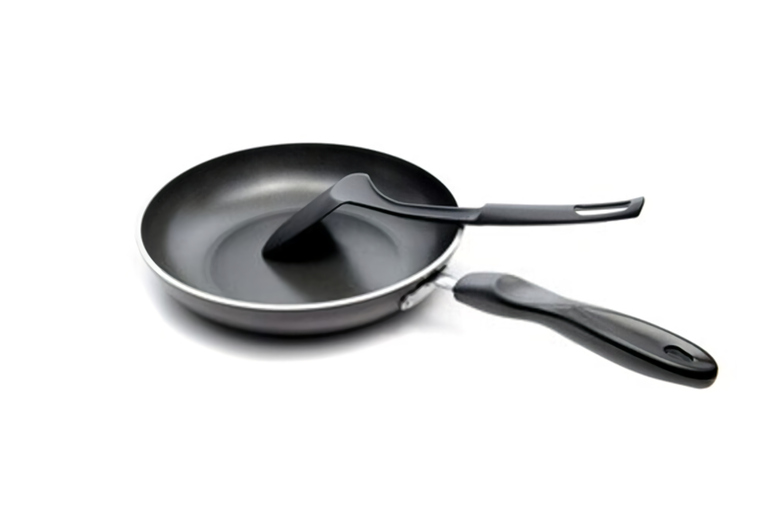 Cookware: cookware sets, skillets, and fry pans, dutch ovens and cocottes, saucepans and sauciers, ceramic cookware, saute pans, soup, and stock pots, etc.

Kitchen electrics: blenders, kettles, toasters, and scales.

Cutlery: knife sets, knife sharpeners, cleavers.

Kitchen tools: cutting boards, kitchen shears, tabletop, cheese tools, and more.
Not only has Zwilling been around for almost 300 years, but the brand has also earned a lot of awards and medals from the World Fair. Its products and innovations are world-leading and its product quality is actually impressive.
Some of its best-selling items include:
· 3.75-QT Essential French Oven – Grenadine
· 5.5-QT Round Cocotte – Matte Black
· Nonstick 10pc Cookware Set, 12.6-inch Stainless Steel Fry Pan with Helper Handle
· 2-QT Stainless Steel Saucepan.
HexClad
HexClad is the next candidate we want to introduce on the list of best nonstick cookware brands. It's specialized in stainless cookware appliances. Their product portfolio seems more limited than the other brands named in this article.
From its website, everything you can see is pans and pots. The brand uses a clad style pan or a tri-ply, which essentially uses a layer of magnetic stainless steel.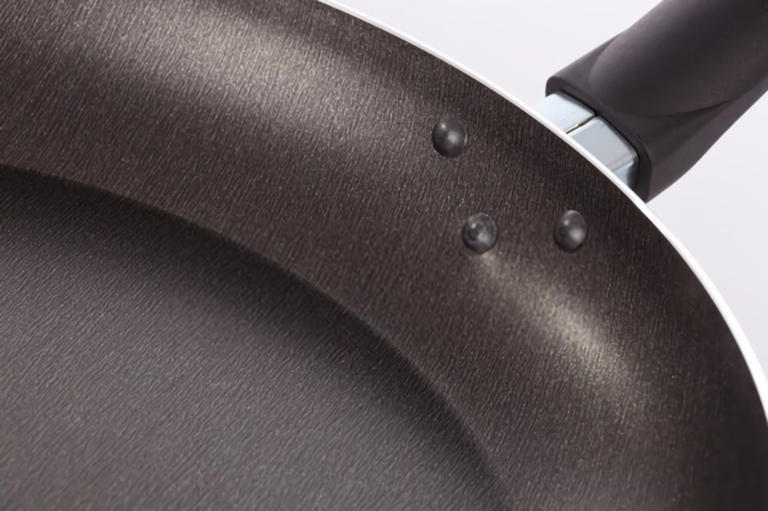 As a result, its pans can be used on electric and gas stoves as well as newer magnetic induction cooktops. HexClad claims its non-stick pans easy to clean and able to cook with no or little oil or butter.
Its best-selling products include:
· 12-inch HexClad Hybrid Pan
· 10-inch HexClad Hybrid Pan
· 8-inch HexClad Hybrid Pan
· 7pc HexClad Hybrid Cookware Set
· 12-inch Hybrid Wok.
KitchenAid
KitchenAid is a 101-year-old brand specialized in home appliances. It began with making stand mixers and has since added a bunch of products to its portfolio. Currently, the brand is selling: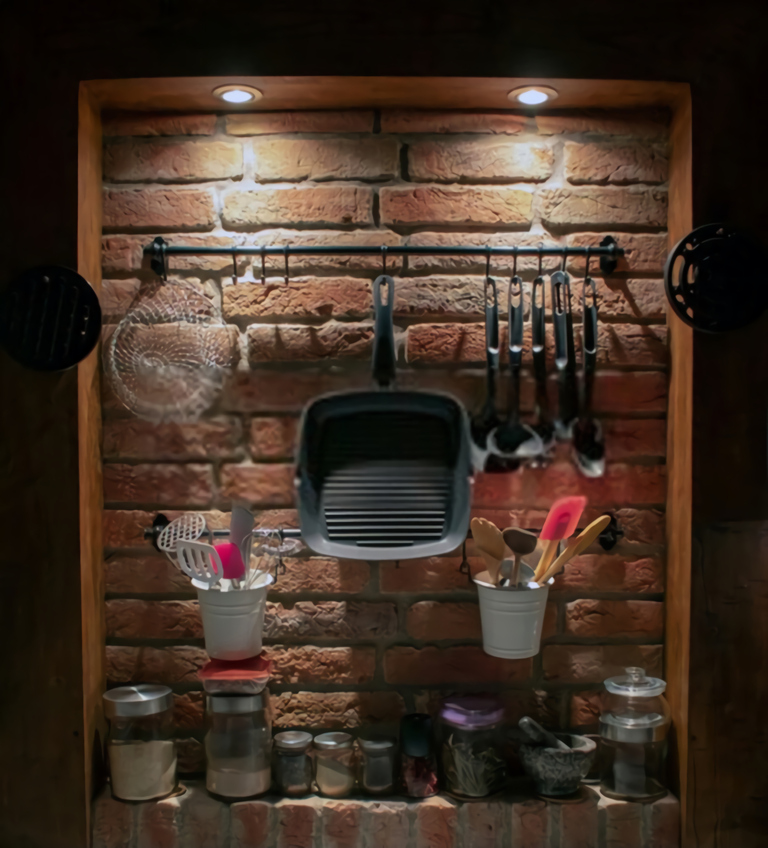 Stand mixers: bowl-lift stand mixers, tilt-head stand mixers, attachments, bowls, accessories.

Commercial products: commercial stand mixers, immersion blenders, commercial blenders.

Major appliances: refrigerators, dishwashers, rangers, wall ovens, microwaves, cooktops, under-counter refrigerators, hoods and vents, disposals and compactors, grills.

Parts and accessories: water filters

Countertop appliances: food processors and choppers, cordless, hand blenders, hand mixers, kettles, countertop ovens, toasters, kitchenware, etc.
Regarding cookware, KitchenAid also offers non-stick pans and pots. The brand has also made it to the top 10 most reliable appliance brands in 2020, which should be enough to show what a good brand it is to choose for your next purchase.
Some of the best-selling items include:
· 5-ply Copper Core 3.5-Quart Sauté with Helper Handle and Lid
· 5-ply Copper Core 12-inch Skillet
· 12-inch Hard-Anodized Non-Stick Skillet with lid.
How To Choose Good Nonstick Cookware For Your Needs?
If you don't mind spending time browsing products and brands to find the perfect piece of cookware, there are a few technical factors that would make a good or bad nonstick appliance.
Coating & safety
Though not many think about this, safety is one of the first factors you should consider when choosing a nonstick cookware appliance. Choose a product that's not made of PFOA, a harmful chemical in nonstick cookware products.
It would be a bonus if the product can be used in the oven because, at some point, you will encounter a dish that involves putting the pan in the oven. If the product cannot survive that, the cooking process will be interrupted.
Core materials
The core materials are a key factor that determines the final product's quality. You should choose one with at least 5-ply metal cladding.
This would mean the product features players of heat-conducting metal, aluminum for example, between layers of the nonstick, non-reactive surface.
If a product has fewer metal cladding plies, usually at lower price points, as they may have just one plate of cladding, resulting in uneven cooking and potential food burn.
Weight
Weight is listed here as a factor to think of because you will have to lift and move a pan or pot a lot when cooking.
Though heavier pans usually have more evenly heated surfaces, which is good for cooking, a product that's too heavy for you will cause difficulties as you cook. Therefore, it's best that you try lifting a product you're considering to see if you will feel comfortable holding it.
Compatibility with induction
While this may seem a minor factor, it does have a certain influence on your experience. Stovetops heat via an electrical-magnetic process, which has direct impacts on the metal in the pan's bottom.
For this to happen, the bottom of the cookware must contain iron at a certain ratio, either by an additional steel disk or a special coating on the outside of the cookware.
Conclusion
Overall, this article has provided you with the names of the best nonstick cookware brands along with their product portfolio. Also, we have walked you through the instruction on how to choose the best nonstick cookware appliance.
Hopefully, with this information, you will be able to enhance your cooking and enjoy amazing food.