With so many options on the market, it's difficult to determine the most suitable grill for your needs is. But selectively buying from a good brand means you've achieved 50% the whole mission.
If you're just a beginner in this realm, this guide will help you figure out some best grill brands that you can trust during your choice-making process.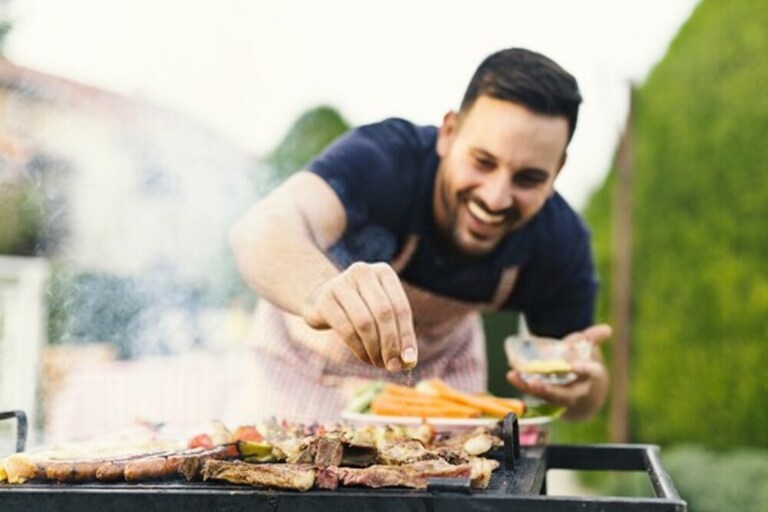 11 Best Grill Brands That You Can Trust
1. Weber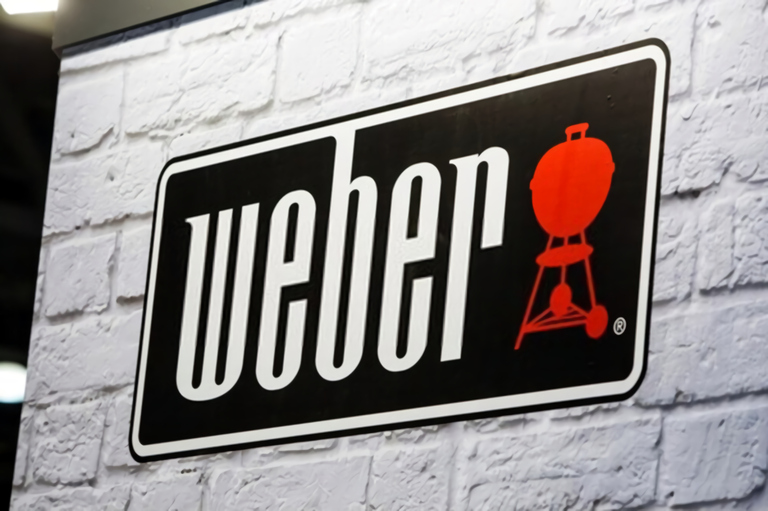 Founded in 1952, Weber is a pioneer in the grill market.
It owns all kinds of grills including wood pellet grills, charcoal grills, gas grills, electric grills, and portable grills. No matter of your needs, Weber always has an appropriate product.
Aside from the various grill types, Weber's grills are well-loved by their budget-friendly price ranges, and many smart, practical functions, such as the remote control Weber app connection. The best thing is each product is backed by a 10-year warranty.
Some bestsellers of Weber are:
Weber 51010001 Q1200 portable grill.
Weber 61016001 Genesis II E-335 3-burner propane grill
2. Nexgrill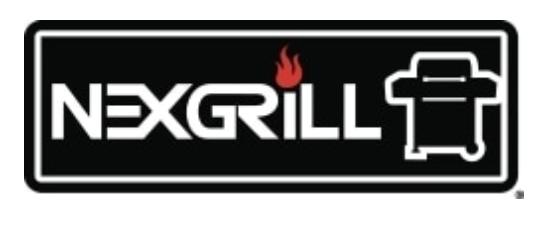 A strong competitor to Weber is Nexgrill – another manufacturer in grills and relevant accessories. Their products are mostly renowned for great heat output (up to 28,000 BTUs per hour) and durable construction with high corrosion resistance capabilities.
Besides, they are equipped with foldable parts, wheels, and carts for humble living space. Some notable models are:
Nexgrill Evolution 5-Burner stainless steel gas grill.
Nexgrill Fortress 2 Burner Cast Aluminum Table Top Gas Grill
3. Char-Broil

Not only grills but Char-Broil also manufactures smokers, fryers, accessories, and replacement parts. You can find a bunch of wonderful kitchen utensils here such as BBQ smokers, oil-less fryers, or charcoal grills.
In terms of the grill product lines, its signature feature is the TRU-Infrared technology which ensures no flare-ups for the best quality food.
The low price point also makes it ideal for people or families with limited budgets. On the market, Char-Broil is the most well-known for:
Char-Broil American Gourmet Offset Smoker
Char-Broil Grill2Go X200 Grill
Grill2Go X200 Char-Broil TRU-Infrared Technology Grill
4. Napoleon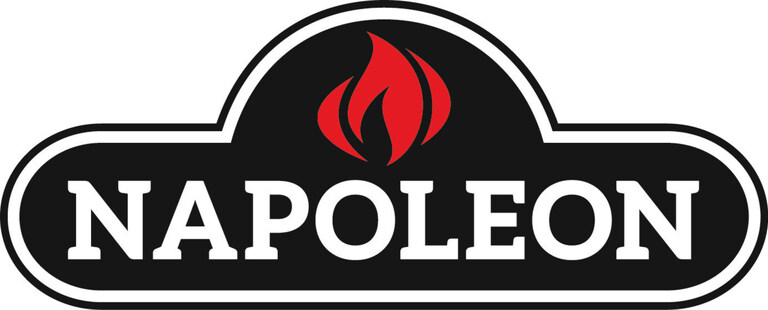 Napoleon is a Canada-based brand of cooking and outdoor living equipment, therein, grills are the most favorite line.
Its stainless steel grills are always praised for its seamless and sleek looking that, aside from a workhorse in your cooking life, can help leverage your house decoration.
A highlight point is its super-good 15-year warranty, which is also the pride of Napoleon for how high-quality and durable of their products. Whether it's a charcoal grill or a gas grill, Napoleon really knows how to put the latest technologies into them for your daily usage.
Besides, it has a luxury grill line with a lifetime warranty, for example:
The Napoleon Prestige 500 Natural Gas Grill
The Napoleon Travel Q Pro 285 Propane Grill
5. Traeger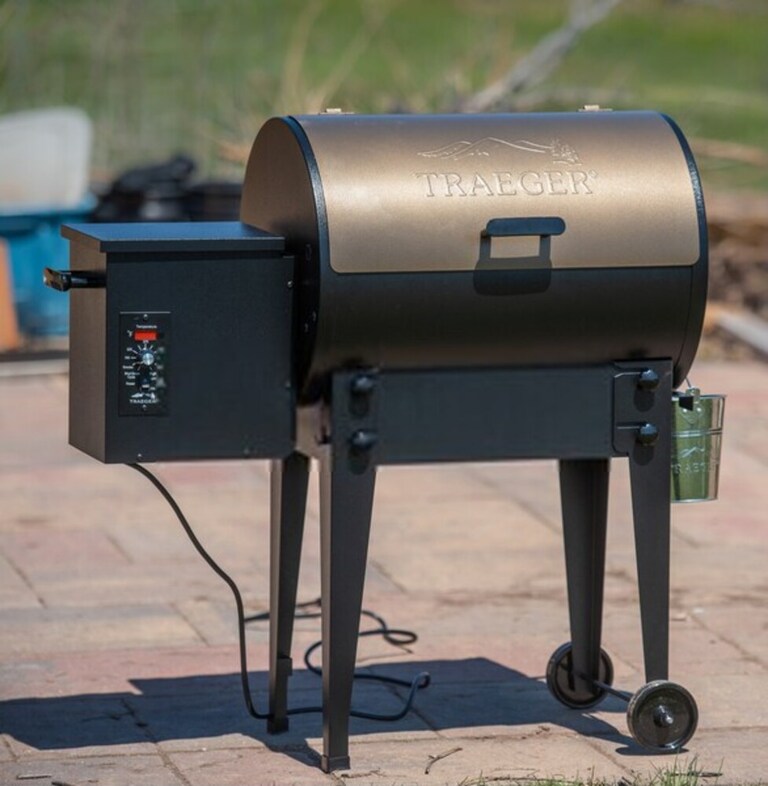 If you want to win the grilling game, Traeger is one of the best choices that you can trust. Traeger is a prestigious grill brand that only focuses on pellet grills.
They also self-produce 100% natural premium wood pellets to hence bring the unique, wonderful flavors for your food.
If you're a top chef or a professional cooker, you will love Traeger's products. Most of their grills are multifunctional that allow you to grill, smoke, roast, braise, bake, and BBQ. They are also mostly black and look stylish.
Traeger has both residential and commercial-use grills with a wide range of prices from $299 to $1,799. Tailgater Portable Pellet Grill is an upgraded portable version of another Traeger's powerful grill. It weighs only 62 pounds and can be placed anywhere you want.
You can also consider some best-selling commercial grills of Traeger are Double Commercial Pellet Grill Trailer and Large Commercial Pellet Grill Trailer.
6. Coleman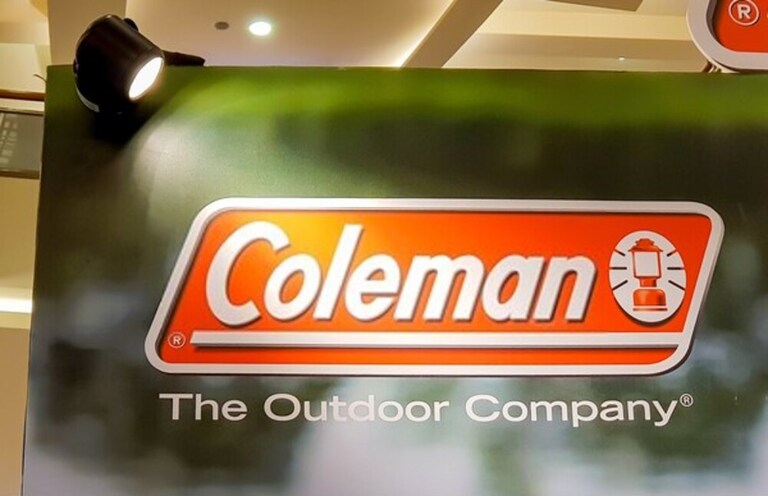 Coleman is well-known for various outdoor grills for picnics, road trips, and camps. Made to use on the go so most of their grills have durable and foldable legs to place on any surface you want.
Coleman RoadTrip 285 Portable Stand-Up Propane Grill is the best-seller with a suitcase design, folding side tables, and wheels for easy setup and use.
Coleman 9940-A55 Roadtrip Party Grill is a lovely tiny grill that comes with dishwasher-safe parts and a cover bag.
7. Big Green Egg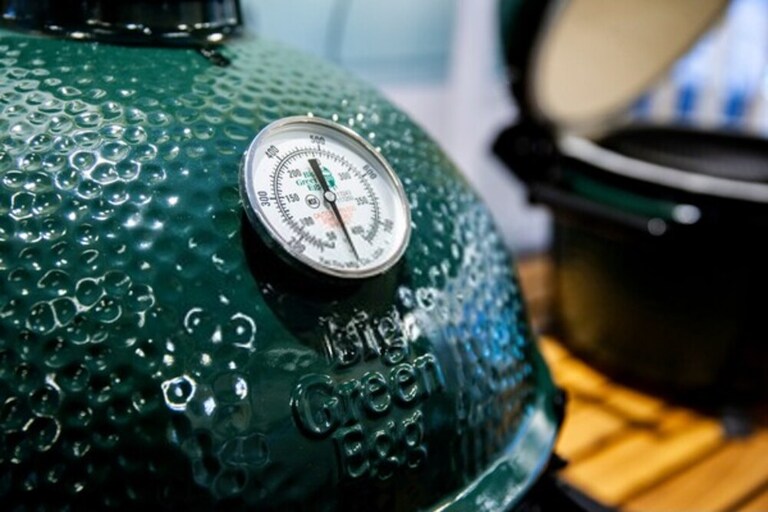 Big Green Egg is a unique brand that produces only one model grill in different sizes from the mini to the extra-large one.
However, they made a wide range of accessories to use with the grill. You can find from 100% natural lump charcoal, electric starters, matches, covers to the homemade sauces and cookbooks.
Big Green Egg grills allow people to cook all delicious food types, whatever fishes or steaks or hamburgers for your kids. Big Green Egg leverages their grills to the highest quality by its NASA-developed ceramic material.
Large Big Green Egg is the best grill you can lean on because of its spacious cooking area and durability among other kamado grills.
MiniMax Big Green Egg is also a good choice for small family needs.
8. Broil King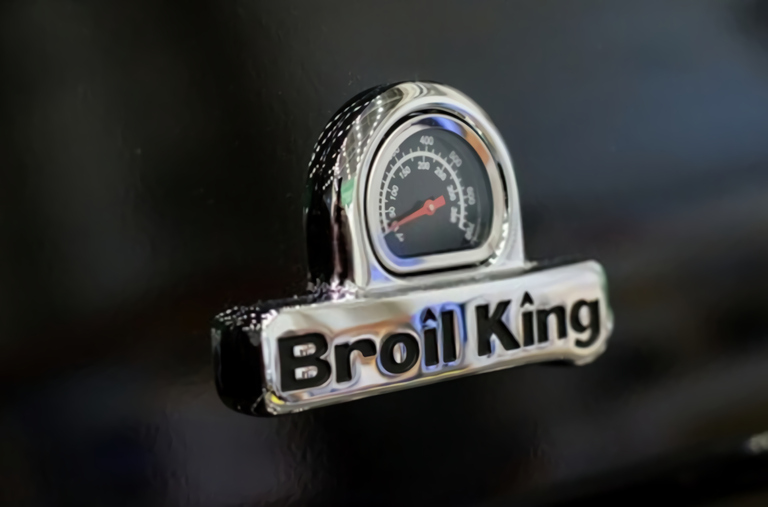 It is easy to choose a suitable grill for anyone from the Broil King's various grill types. Compared to Napoleon, Broil King has a luxury grill line but comes with a more affordable price. The most expensive Napoleon grill is over $3,000 compared to $2,000 of Broil King grills.
Their products are made from premium stainless steel and stand out with the Therma-Cast™ aluminum for a sleek look and heat retention. Here are some popular models from them:
Broil King 952644 Porta Chef 320 - a budget-friendly grill that costs just under $300 while having a total output of 18,000 BTUs.
Broil King 922587 Baron S490 with Dual-Tube burners and cast iron cooking grills can provide juicier food in a shorter time.
9. Broilmaster

If you don't want to waste money by replacing new grills after a few years, Broilmaster has the most durable grill monsters to choose from.
Unlike most other brands that choose to spread their product lists over all grill types, they only focus on charcoal and gas grills. That allows them to 100% pay attention to the product improvement as well as customer's need searching to launch only the most practical and long-lasting models.
As you can see, their grills are made of thick aluminum and stainless steel, which is very sturdy and rust-resistant for heavy-duty cooking tasks.
Regardless, they look seamless and come with an aesthetic design.
For daily usage, consider Broilmaster P3S Super Premium that features a unique shutter system. You can adjust from indirect to direct grilling mode in only a blink.
Besides, Broilmaster Stainless BSG424 is a convenient built-in grill including four bow tie burners, a slide drip tray, heat zone dividers, double open lids, and multiple stainless insulated sleeves.
10. Char-Griller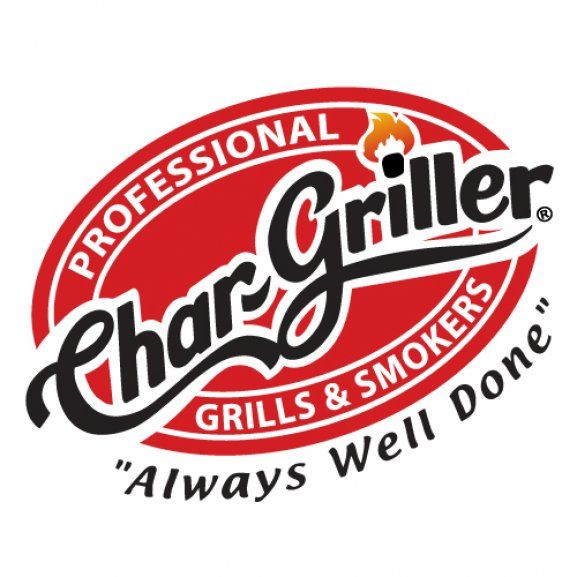 Char-Griller has various grills to choose whether you're a traditional charcoal grill lover or a fan of modern electric models. The best thing about Char-Griller is you can buy good grills at an affordable price that is much lower than a lot of other grills.
If you're a beginner in grilling, you can buy a budget-friendly model and in Char-Griller, there are many options start from under $100, which is a great price to try out.
Char-Griller 3001 Grillin' Pro is a considerable grill that has a strong power of 40,800 BTUs while having 12 other features.
For road trips or weekend gatherings, nothing can beat the Char-Griller 2-2424 Table Top Grill for its portable design and lightweight.
11. KitchenAid

KitchenAid is a trusted brand where you can find all kinds of kitchen tools and machines including mixers, kettles, dishwashers, and grills.
They are most well-known for the freestanding, built-in, and island gas grills. Each product is outstanding for the top-notch quality and elegant design.
6-Burner Dual Chamber Propane Gas Grill that provides a maximum of 91,000 BTUs with angled flame tamers ensures the safety and tasty cooking.
If you want a compact yet powerful grill, KitchenAid 740-0781 Built Propane Gas Grill is the best choice.
How To Choose A Good Grill For Your Needs?
This is a bonus section because it's not enough to only choose a good grill based on the brand, there are many more features consider. And here they are:
Type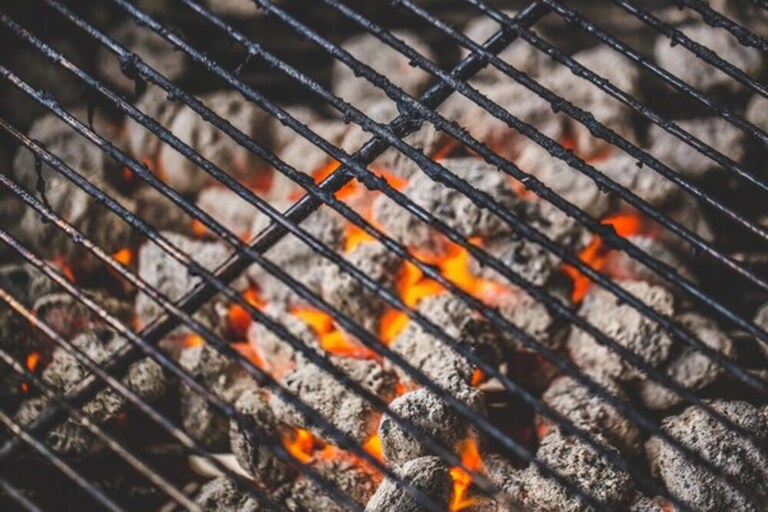 Charcoal grill: There's still a loyal group of people worshiping the traditional charcoal grills outside. The reason is this type of grill gives you the best smoky flavor that nothing else can beat.
It's also the most affordable type so, for people with a limited budget or small families, this is a great choice.
However, using charcoal grills is not everyone's hobby. You have to take more time to cook the food and more effort to keep refilling charcoals as well as controlling the flames.
Besides, the smell of smoke will be left everywhere in the house if you grill indoors. Scientists have also proved charcoal grilling is not good for your health in the long run.
Gas grill: The gas grill is the best alternative for charcoal grills because it produces less smoke, easy to use, and less messy during the whole cooking process.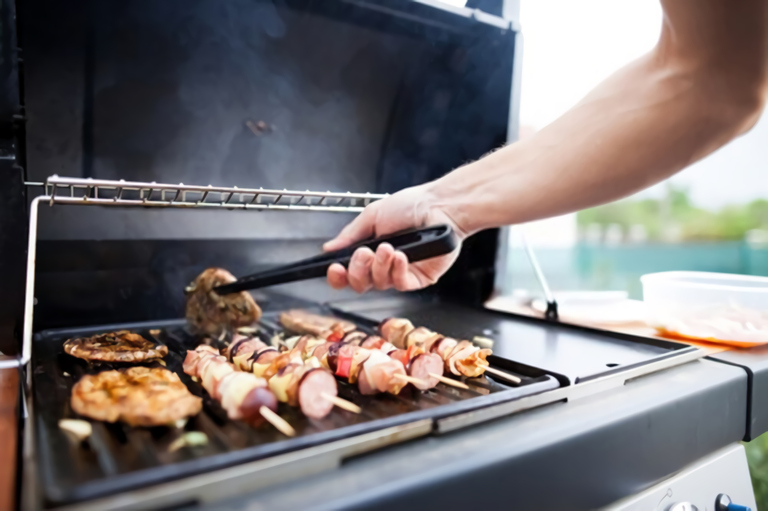 Some gas grills are powerful to cook loads of food in a short time.
Electric grill: This is the most ideal grills for the young generation or busy people who have an urge for fast, easy cooking and healthy lifestyles.
Some electric grills even allow you to adjust the flame or track processes through your phone instead of coming back and forth of the house just to check it. The best thing is it produces less smoke.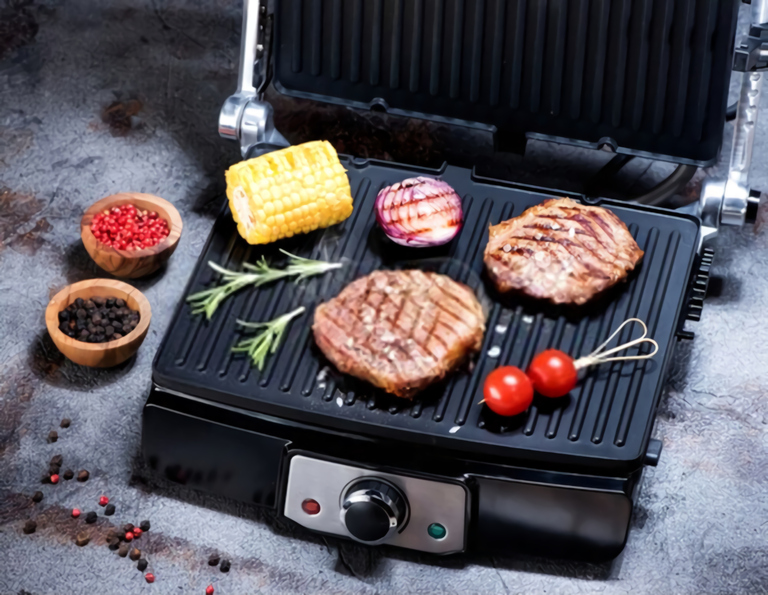 The drawback is it can't produce the same rich smoky flavor as traditional charcoal grills and the price is a lot more expensive.
Wood pellet grill: It is considered as an upgrade for electric grills when it allows you to insert your favorite wood pellet to add up smoky flavor to your food. However, they are extremely pricey, not to say that you have to buy wood pellet if wanting to use the grill in a long time.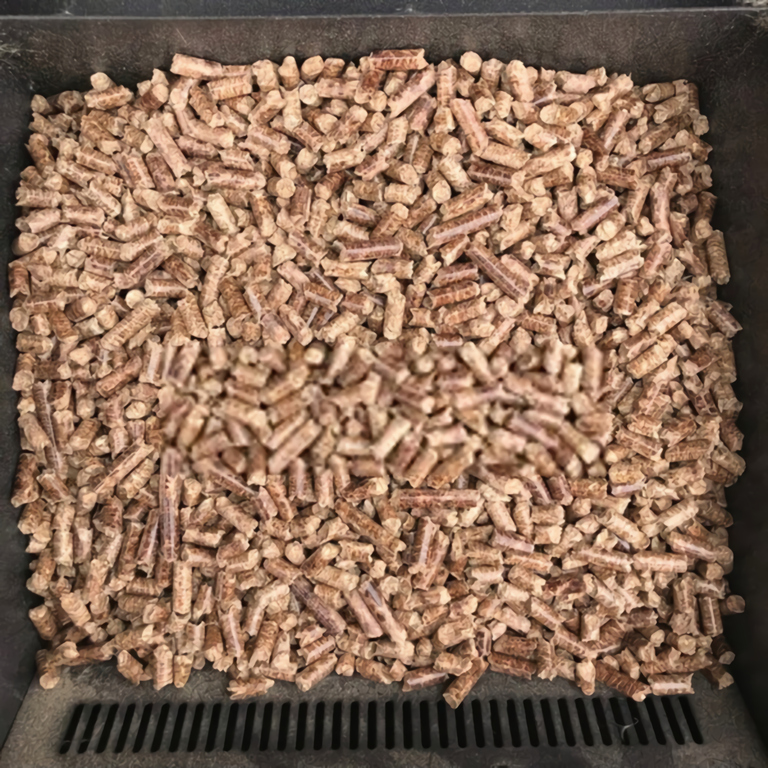 In comparison to charcoal or propane tank, this fuel is more expensive.
Cooking Grate
If you're a pro cooker or a grilling fan, you will want to know the material of cooking grates.
Coated aluminum grate: This is a common material that is used mostly in grills. Its advantage is good heat retention and affordable price. However, it's not durable and can warp or lose enamel cover after a usage time.
Cast iron grate: This material can't keep the heat as good as aluminum but it's still higher than other grate types. But similar to aluminum, cast iron grates can be easily cracked.
Stainless steel grate: No doubt stainless steel is the most durable material that resists of corrosion. It is also easy for searing food and cleaning after use. However, stainless steel material can be expensive for some people.
Size
You wouldn't want to be stuck with a tiny outdoor grill when you need to cook loads of food for a huge group of people.
A mini-sized 1-burner grill usually has 176 sq. inches in the cooking area while a large 6-burners grill has nearly 800. That's a massive difference so think about your needs and prioritize the cooking area dimension before buying a grill.
Each grill brand can be the best in its specific product type. So if you're in a sudden urge for a portable grill for coming road trips, go for a compact Coleman grill.
Conclusion
I believe that with the recommendations and useful pieces of information provided in this ultimate guide, you'll know a thing or two about the best grill brands that you can trust during your choice-making progress.
That's all for this article. Thanks for reading!